Altamonte Springs planning $21m in Crane's Roost Park upgrades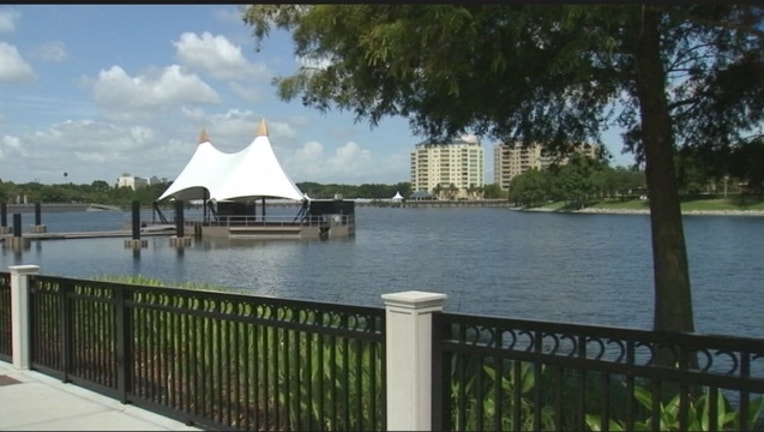 article
ALTAMONTE SPRINGS, Fla. (WOFL FOX 35) - The city of Altamonte Springs just finished renovating Crane's Roost Park in time for Red Hot and Boom on July 3rd, but now they are planning a whole new round of renovations that will cost 21 million dollars.
City manager Frank Martz says reaction to round 1 of the changes, things like a new floating stage, new railings, and wider sidewalks has been mostly positive. "We've got a lot of residents who are very excited about the walking paths, the fact that there are wider sidewalks, better boardwalks."
Martz says future changes will be built around getting people out of their cars to walk more, and several crosswalks will be built to accommodate pedestrians on Central Avenue, and to a lesser extend Festival Drive. "Roadways are barriers for pedestrians, so we have to find a way to get from one side to the other."
Walkers currently enjoy Crane's Roost, but bicycles are not allowed. One of the major new projects will be a bike bridge across a section of Crane's Roost that will allow bikers to make their way across the park on their way to the Seminole Wekiva Trail. Martz says the city needs to cater to cyclists better, and get more people using bike share.
"The importance of biking cannot be overstated. Seminole County has made an enormous investment in bike trails throughout the County so the importance of having a connection for bikes through Crane's Roost is key."
The largest expense planned for the 21 million dollars is $8.8 million to help construct 2 parking garages around Crane's Roost and Uptown Altamonte. Martz says those will not be built by the city. "We are going to contribute to developers who are building them, so the public is going to get access to parking garages during events."
At the most recent Red Hot and Boom, the garage at AMC theaters was closed so it could be utilized as a police command post. Martz says the future garages will be open to the public for large events. The 21 million dollars is already saved up by the city.
For 30 years there's been a Community Redevelopment Agency for the area around Crane's Roost. Monies have been saved from that special taxing district to pay for these projects. That CRA is expiring, but Martz tells Fox 35 the city will begin saving again for future renovations.