3rd annual Women's March at Lake Eola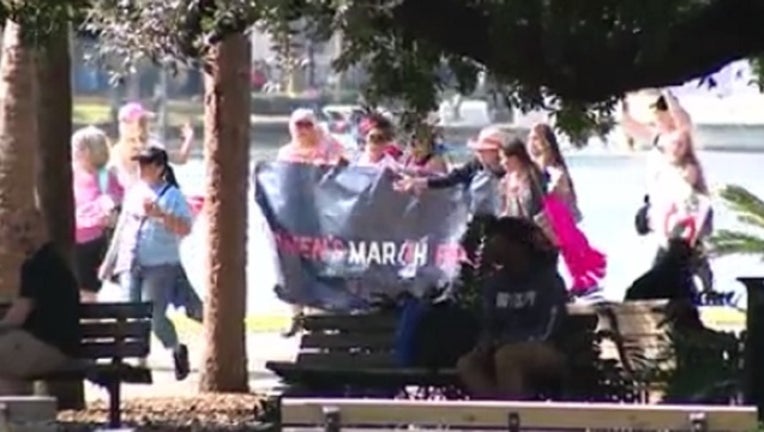 LAKE EOLA, Fla. (WOFL FOX 35) - The 3rd annual Women's March happened at Lake Eola in Downtown Orlando on Saturday.
The first march was in January 2017, when thousands of people packed the park to rally for women's rights.
At Saturday's rally, there were hundreds instead of thousands of people.
The group held signs and chanted slogans asking for change.
Lake Eola's march joined others across the country.