3 more arrested in Central Florida connected to Capitol riot, officials say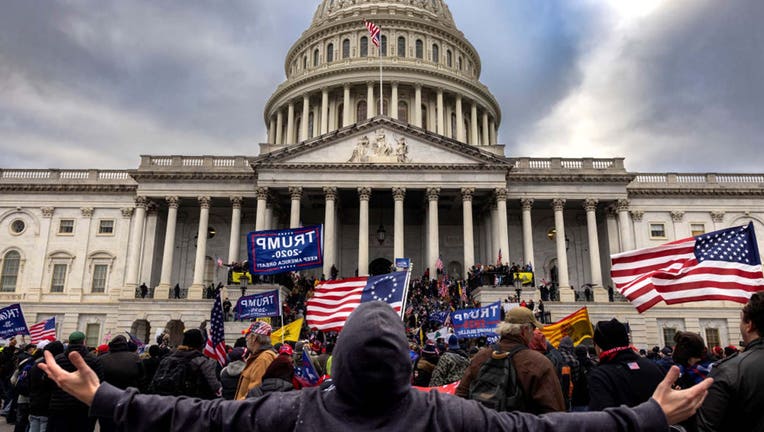 article
ORLANDO, Fla. - Three more people from Central Florida have been arrested in connection to the Jan. 6 U.S. Capitol riots, officials announced Tuesday.
Traci Isaacs, 52, and her husband Luis Hallon, 67, and Leslie Gray, 56, all of St. Cloud, are now facing charges. They are expected to make their initial appearance in Orlando Federal Court on Wednesday afternoon. 
According to the United States Department of Justice, the group of friends traveled from Central Florida to Washington on Jan. 6, and illegally made their way onto the Capitol grounds and into the building from the Ellipse.
"Isaacs and Hallon entered through the Rotunda Doors and remained inside the Capitol for about 14 minutes, from 3:02 to 3:16 p.m. Gray, meanwhile, entered the Capitol at 2:41 p.m., also through the Rotunda Doors, and traveled to multiple areas, including the Rotunda," a news release stated.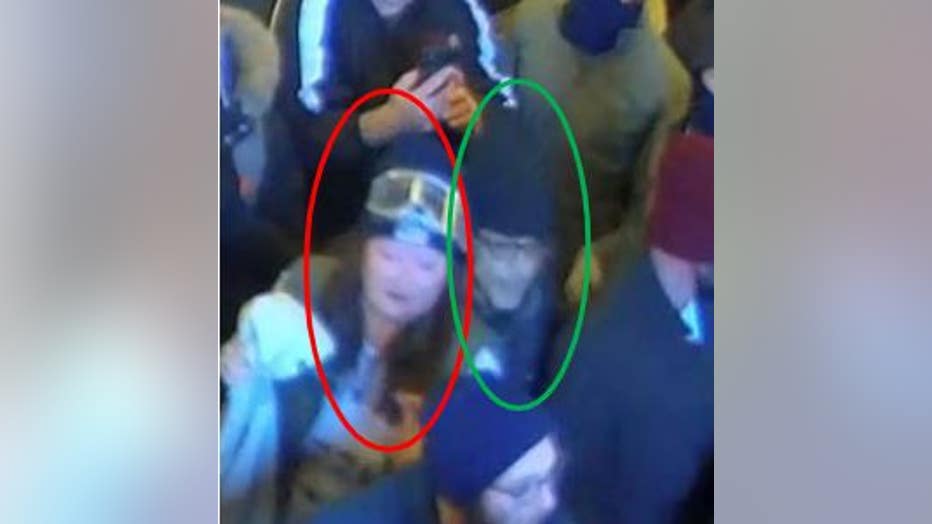 Pictured: Traci Isaacs circled in red and Luis Hallon circled in green (Photo via court documents)
Gray also reportedly took videos while inside the Capitol's interior, and stated in one, "I am in Congress. This is our house. This is our house! … I don't know what we are doing now but we are in here. We've taken it," the United States Department of Justice said in a statement. "She repeatedly yelled "traitor" at law enforcement officers and got past an officer who told her not to proceed further. She left the building at 2:57 p.m."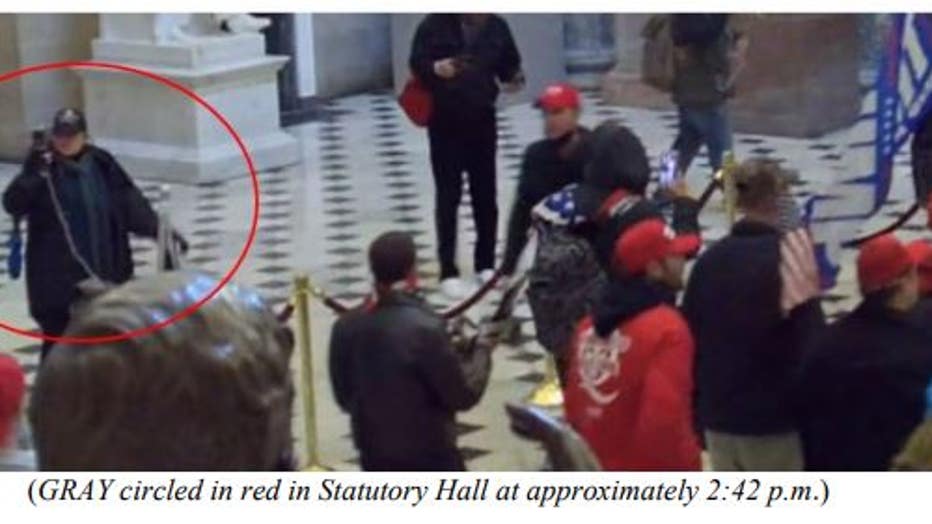 Pictured: Leslie Gray (Photo via court documents)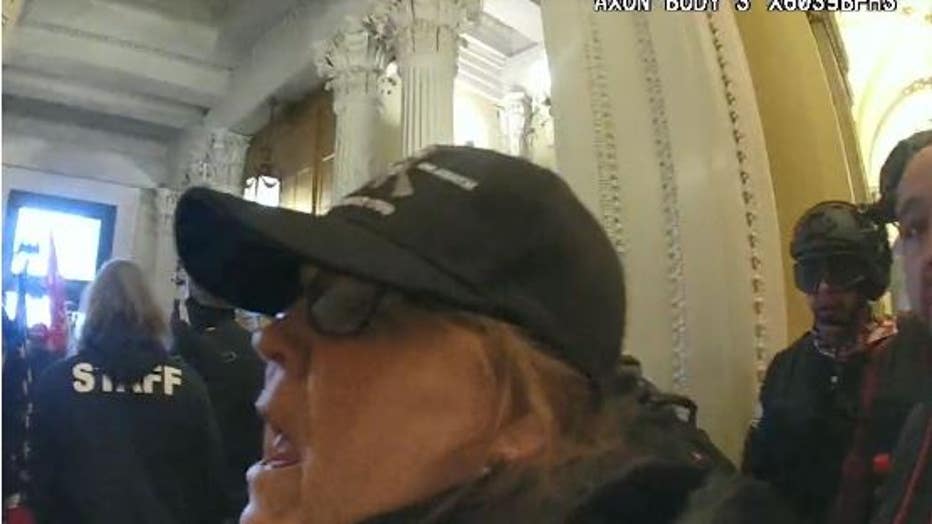 Photo shows Leslie Gray reportedly refusing to leave the Capitol on Jan. 6, 2021. (Photo via court documents)
Gray is facing felony charges of civil disorder and obstruction of an official proceeding, as well as misdemeanor offenses. 
Isaacs is accused of destruction of documents, which is a felony, and related misdemeanors, while her husband is reportedly facing misdemeanor offenses.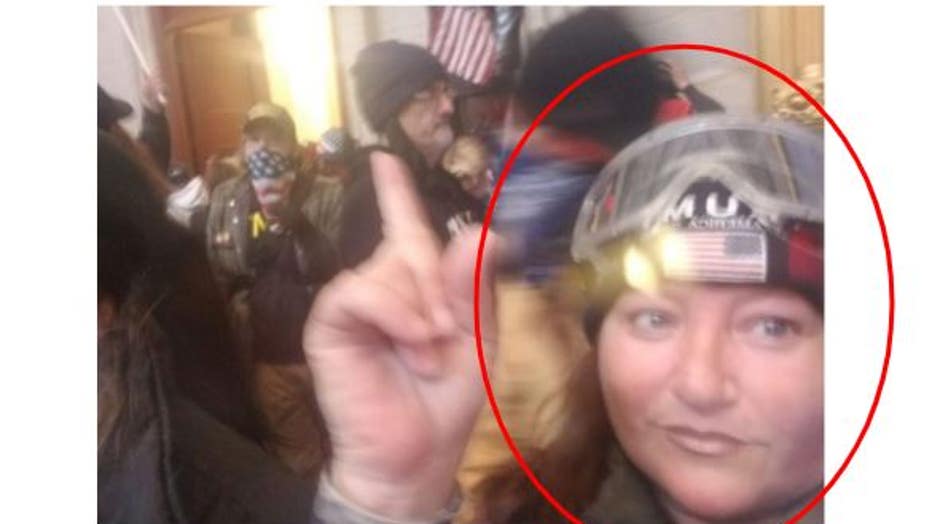 Pictured: Traci Isaacs (Photo via court documents)
The House committee investigating the Jan. 6 riot has postponed a hearing for later this week that was to feature dramatic testimony from former Justice Department officials who threatened to resign over then-President Donald Trump's pursuit of false election fraud theories.
RELATED: Second January 6 hearing: Trump 'detached from reality' over election, former AG Barr says
The hearing had been set for Wednesday, but the committee on Tuesday morning said that it had been postponed. It did not give a reason or a new date for the hearing.
According to Yahoo! News, at least 865 people have been arrested and charged with crimes surrounding Capitol insurrection. Only 309 rioters who have been federally charged have entered guilty pleas so far.