2 more homes condemned due to Florida sinkhole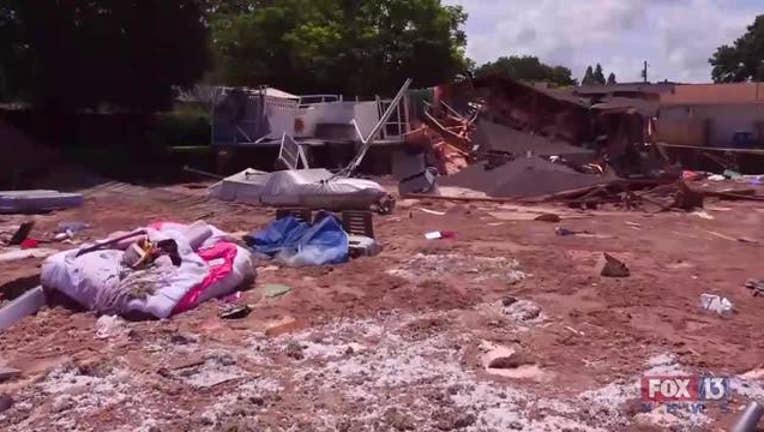 article
LAND O'LAKES, Fla. (AP) - Florida officials have condemned two more homes due to a Florida sinkhole, bringing the total to six homes that are now unlivable.
Authorities in Pasco County, a suburban area north of Tampa, said in a news release Sunday that the two additional homes were being condemned. Two homes were condemned Saturday and two were destroyed when the ground caved in on July 14.
The sinkhole opened up July 14. It is now about 260 feet (79 meters) wide at its widest point.
Crews brought in earth to stabilize the banks. Once the edges are stabilized, workers hope to remove debris.
Authorities hope to create a boat ramp so they can work from a barge, which will float on water in the sinkhole.