17-year-old boy killed in vehicle crash on I-4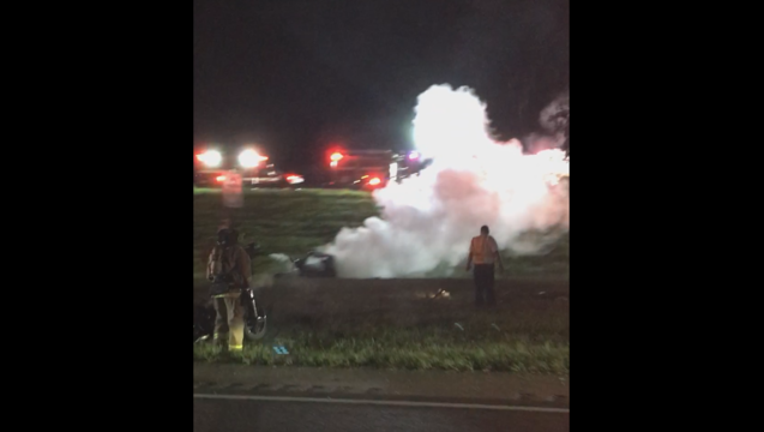 SEMINOLE COUNTY, Fla. (WOFL FOX 35) - A 17-year-old boy was killed in a fiery vehicle crash late Saturday afternoon on I-4 in Seminole County. 
The crash happened just after 11 p.m. near the 101A exit. 
Troopers say 17-year-old Brandon Thai, was driving east on I-4 when his car went off the road, crashed into a tree and caught fire. 
A deputy was coming from the other direction on I-4 at the time of the crash. Troopers say he and a trainee that was with him at the time ran across the interstate and pulled Thai from the fire, but he was pronounced deceased on the scene. 
At this time, FHP does not know what caused the crash.