$15,000 reward for information about slain Florida panther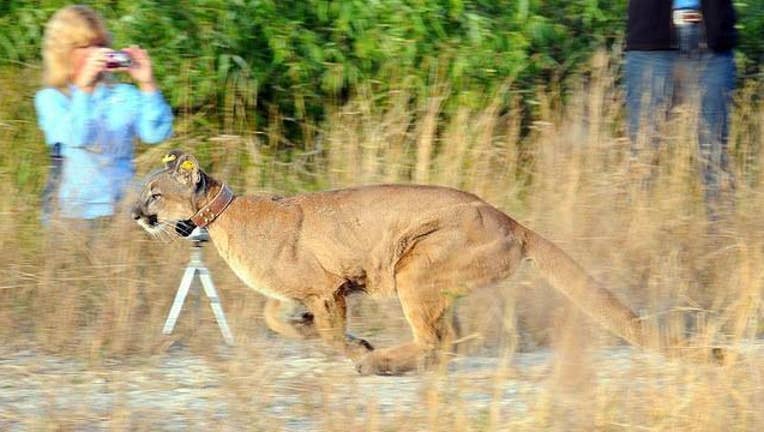 NAPLES, Fla. (AP) - The Humane Society of the United States, the Center for Biological Diversity and Humane Society Wildlife Land Trust are offering a $10,000 reward for information leading to an arrest and conviction of whoever shot an endangered Florida Panther.
WINK News reports (http://bit.ly/1PuRlwg) the pledge, along with a $5,000 reward offered by the Florida Fish and Wildlife Conservation Commission and the U.S. Fish and Wildlife Service, pushes to $15,000 the total reward being offered.
A motorist spotted the dead animal on March 22.
FWC officers say the panther died from a gunshot wound. Since 2014, 51 Florida panthers have been discovered dead, out of a population estimated at no more than 180. The majority of the deaths were due to human causes, mostly collisions with vehicles.
Information from: WINK-TV, http://www.winknews.com/
Copyright 2015 The Associated Press. All rights reserved. This material may not be published, broadcast, rewritten or redistributed.