Orlando weather forecast: Afternoon showers and thunderstorms into late evening
ORLANDO, Fla. - WHAT IS THE WEATHER FORECAST FOR TODAY AROUND ORLANDO?
Tonight's forecast low: 74 degrees
Tomorrow's forecast high: 92 degrees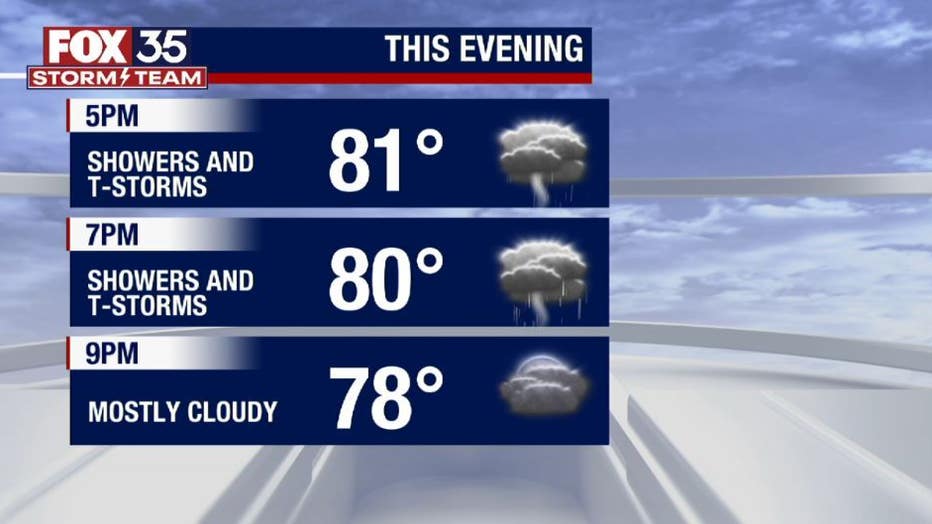 MAIN WEATHER CONCERNS: 
Afternoon showers and thunderstorms into the late evening. After 4pm, most of the storms stay south of I-4 to the coast. In the early evening, Brevard County will see chances increasing to 70 %. The primary threats remain lightning, gusty winds up to 50 mph, and flooding in areas that have seen heavy rain this weekend.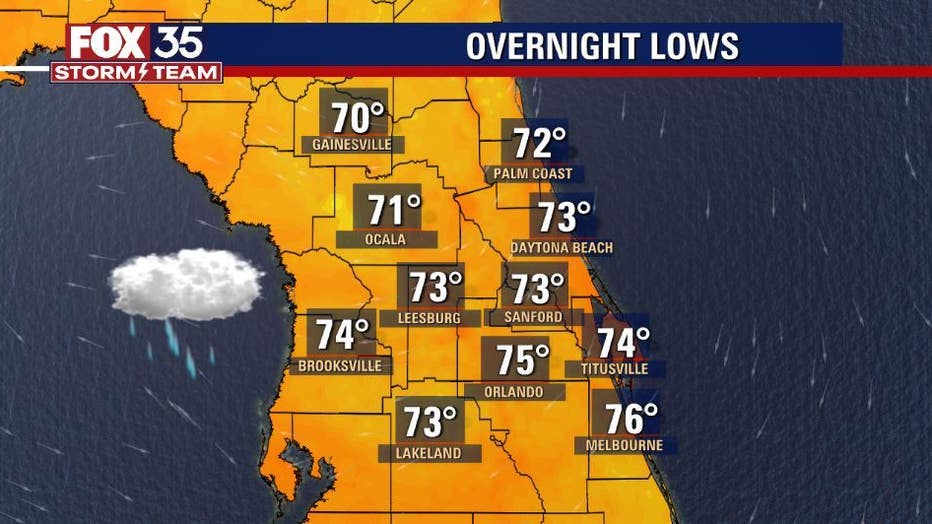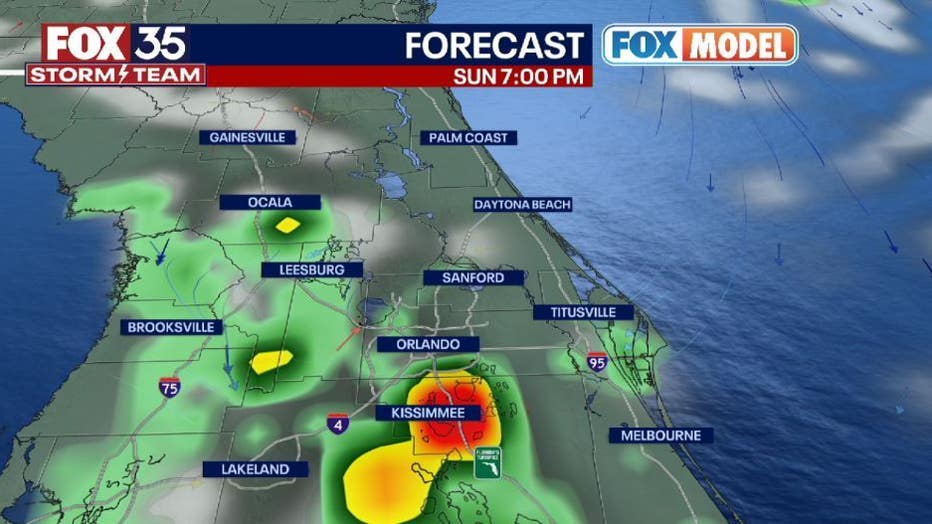 WHAT IS THE WEATHER FORECAST FOR THE BEACHES IN CENTRAL FLORIDA?
Monday looks to be a great beach day for Daytona Beach. There is a slight chance of showers and thunderstorms possible in the afternoon. Below Volusia County rain chances are higher.  Temperatures will tap out in the upper 80s to low 90s. The rip current risk will be moderate with the surf being around 2-3 ft. Make sure to head to the beach early for some time in the sun!

LOOKING AHEAD:
Drier air moves into the forecast for Monday. Afternoon showers and thunderstorm chances are at 50 %. Temperatures will be near normal with highs in the low 90s. Depend on the FOX 35 Storm Team and download the FOX 35 Storm Team App!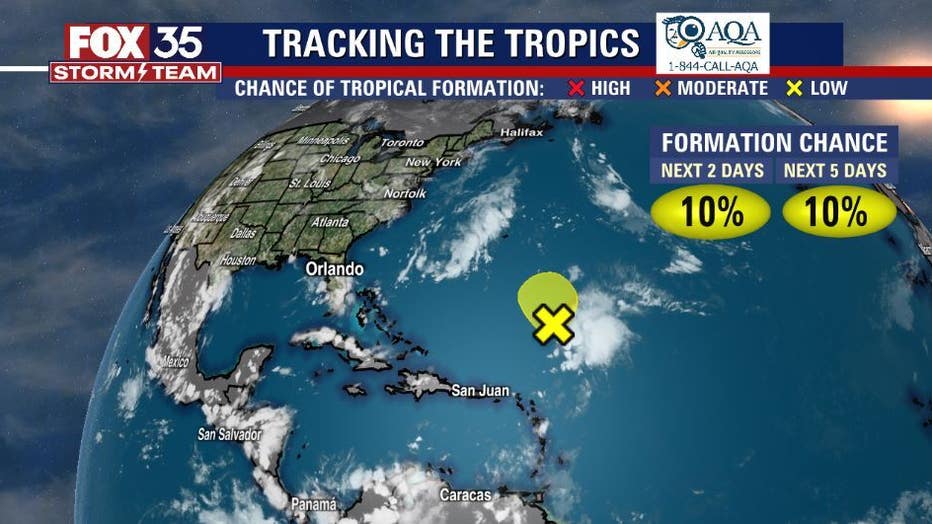 TROPICS:
An area of disorganized showers and thunderstorms has moved over southern Texas. No additional development is expected. Heavy rainfall will be the main impact on Texas as the system moves west-southwest. These showers and thunderstorms are expected to move over Texas on Sunday Morning. As of now, the possibility of formation sits at 0 percent within the next 48 hours. Depend on Us, the FOX 35 Storm Team for the latest!