Orlando weather: Dry weather and lots of sunshine for Labor Day
Today's high: 89 degrees
Tonight's low: 73 degrees
 
Main weather concerns:
After a soggy end to the week, we will be treated with lots of sunshine and dry weather Labor Day weekend. Drier air will be pulled into Central Florida thanks to Idalia spinning in the Western Atlantic. This will bring lots of sunshine and little to no rain chance to our area. Highs will warm to the upper 80s inland and mid 80s along the coast. Other than a high rip current risk, no other concerns. Have a fun, but safe weekend!

BEACHES:
A steady onshore breeze will bring some fair weather to our beaches this weekend. Highs warm into the mid 80s under mostly sunny skies. The rip current risk is high as those onshore winds combine with increasing swell from distant Idalia. Beach visitors should be mindful that the rip risk will be in play through the Labor Day Holiday weekend at all local beach fronts.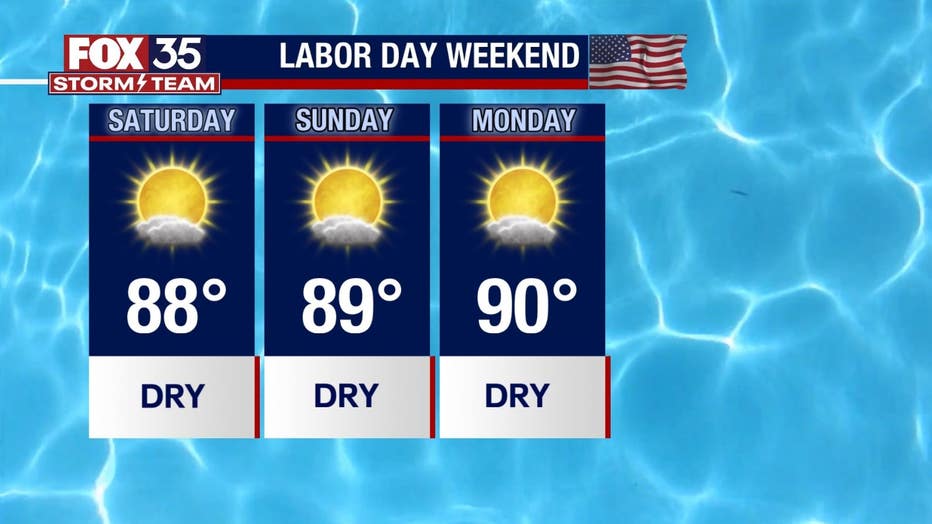 THEME PARKS:
It should be a wonderful weekend to head to the parks thanks to lots of sunshine and low rain chances. Highs will reach near 90 each day this weekend with NE breeze. Don't forget the sunblock though!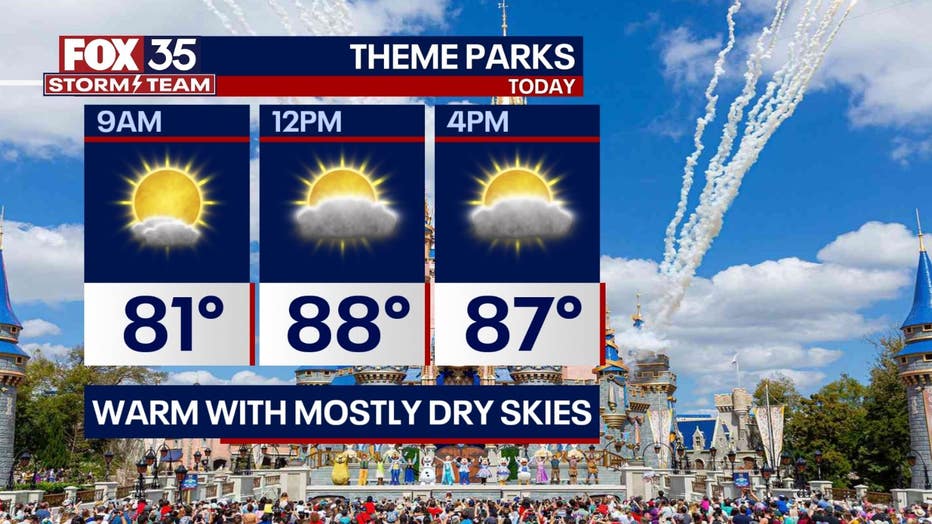 OUTLOOK:
A dry weather pattern is expected to continue through Labor Day weekend and into next week as drier air continues to funnel into Florida out of the northeast. Highs will warm into the low 90s most day with warmer weather by the end of the week. Expect some comfortable overnight lows running in the low 70s during this stretch.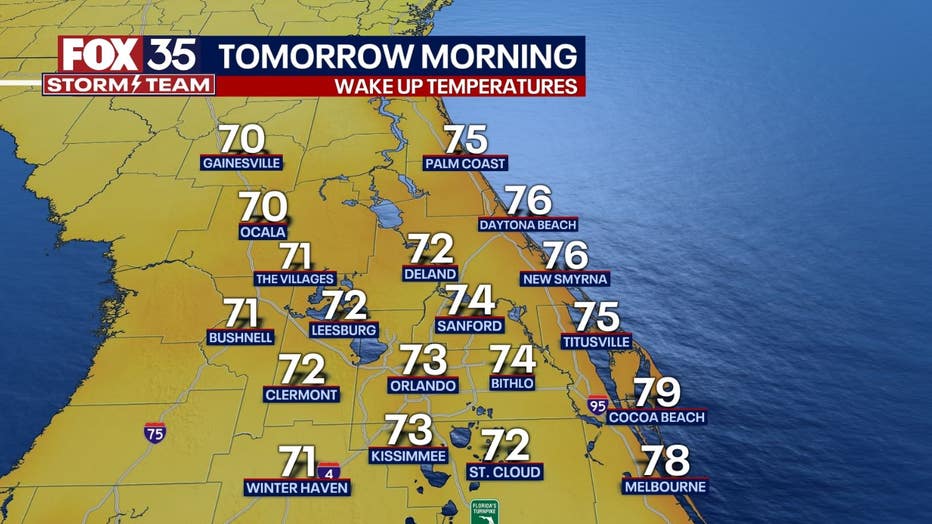 TRACKING THE TROPICS:
The tropical outlook is very busy at this time. New Saturday is the formation of Tropical Storm Katia in the East Atlantic. It is not expected to threaten any land. Elsewhere, Idalia could threaten Bermuda over this weekend bringing tropical storm force winds. Gert came back to life Friday as a tropical storm, but should remain a fish storm. Lastly, another tropical wave moving over the Eastern Tropical Atlantic has a 70% of developing over the next 7 days. Models indicate this wave could develop as it moves west and may be a threat to the Caribbean and even to the US coast. For now, it is too early to speculate where it may end up, but it is certainly something worth monitoring into next week. Keep with the FOX 35 Storm Team for more updates.