Tiger Woods shoots 65, his lowest score ever at Players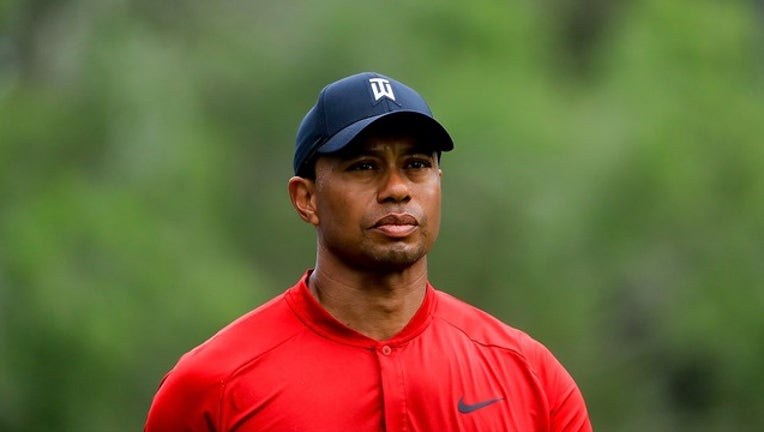 article
By MARK LONG
AP Sports Writer
   PONTE VEDRA BEACH, Fla. (AP) -- Tiger Woods turned in his best round of the season and his lowest score ever at The Players Championship.
 
   It sky-rocketed him up the leaderboard, and he stayed there.
 
   Woods shot a 7-under 65 in the third round Saturday, besting his previous low score on the Stadium Course by a stroke. He honed in his iron shots, fine-tuned his putter and was so hot through 12 holes that it looked as if he might challenge the Stadium Course record at TPC Sawgrass.
 
   "I wish I could repeat it more often, but honestly it was just a better start," Woods said. "I got off to a much better-quality start."
 
   Woods took advantage of warm temperatures, soft greens and little wind by making birdies at three of the first four holes . He drained putts of 15, 5, 10 and 17 feet, regaining a scoring touch that eluded him last week at the Wells Fargo Championship and in the opening two rounds in Ponte Vedra Beach.
 
   "Eventually I was going to put all the pieces together and today, for the most part, I did that," he said. "I hit a lot of good, quality shots. I hit some shots in the correct spots, which was nice. I hit probably three of the best long irons I've hit all week."
 
   Woods will be paired with Jordan Spieth for the final round Sunday and will start the day 11 shots behind Webb Simpson.
 
   No one has ever overcome such a deficit to win on the PGA Tour.
 
   Nonetheless, Woods likes how his game is coming together.
 
   He pointed to his tee shot at the 242-yard, par-3 eighth, which landed a little more than 30 feet from the hole; his second shot at the par-5 ninth, which stopped on the fringe from nearly 270 yards out; and his towering approach shot at the par-5 11th, which carried two bunkers and part of a pond before landing on the putting surface and leaving him a lengthy eagle putt.
 
   His only complaint was not keeping it rolling. He cooled off down the stretch, making five pars and a bogey over the final six holes.
 
   He pushed his drive into thick rough at the difficult par-4 14th and ended up with his lone bogey of the day. He had a chance to get it back two holes later, but lipped out a 10-footer following a stellar bunker shot.
 
   "To be 8-under there through 12, realistically I probably could have got a couple more out of it and got to 10 (under) for the day," he said. "But I'll take it."
 
   He hit 11 of 14 fairways and 15 of 18 greens in regulation.
 
   But the biggest different was his putting. He needed just 27 putts, his fewest of the week. A day after making just one putt longer than 6 feet, he missed only one inside 13 feet in the third round.
 
   "It was nice. I made some putts today. That was basically the difference," he said. "I've hit quality irons before and I was able to convert today and got rolling early. This golf course, as humid as it is right now, these greens are going to be holding all day and I knew that going in and I knew I had to be a little bit more aggressive in there and put the ball in these sections, and I was able to do that."
 
   Woods started the day tied for 69th, but moved into fifth after getting to 9 under at No. 12. His jump was the talk of the course, and the already huge gallery following his every move really started growing at the turn. By the time Woods and playing partner Mackenzie Hughes got to 16, the frenzied crowd was dozens deep and craning for a glimpse of golf's biggest star.
 
   Spieth matched Woods for the best score in the third round. They were at 8-under 208.
 
   Woods figured his stay near the top of the leaderboard would be a short one, but the wind picked up in the afternoon and no one matched the low score of the day.
 
   "It's nice to kind of somewhat be up there," he said.