Report: NFL players weigh sitting out season until Colin Kaepernick is signed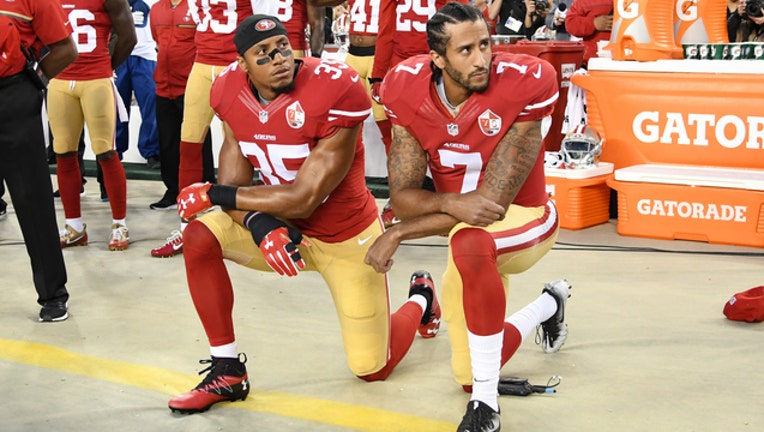 article
(WJBK) - This fall, the NFL will have a new policy in place to observe the national anthem. Colin Kaepernick, the player who started the protests still won't be on any NFL field at all - unless some NFL players get their way.
According to Shaun King, columnist for The Intercept, several NFL players are considering sitting out the NFL season until Kaepernick and safety Eric Reid are signed to NFL contracts. King reports that several star players have told them they're contemplating not playing and are trying to get 25% of NFL players to sit out with them.
King tweeted the story out Saturday evening around 6:15 p.m.
Kaepernick has not played in the NFL since 2016 with the San Francisco 49ers, when he first started protesting the way African-Americans are treated by kneeling during the national anthem. He first protested the anthem by sitting on the bench but then decided to take a knee instead.
Kaepernick has explained that he isn't taking a knee to protest the country and he actually got his idea from  Army vet and former Seahawks long snapper Nate Boyer. 
Reid, the 49ers safety, kneeled next to him. 
Kaepernick was released in 2016, Reid's last season was 2017.
Together, the two have filed collusion grievance against the NFL since neither player has been signed by a team since the end of the 2017 season.
The NFL announced a new policy last week that allows players to protest during the national anthem by staying in the locker room but forbids them from sitting or taking a knee if they're on the field.