Pitcher injured in Santa Fe High School shooting now out of hospital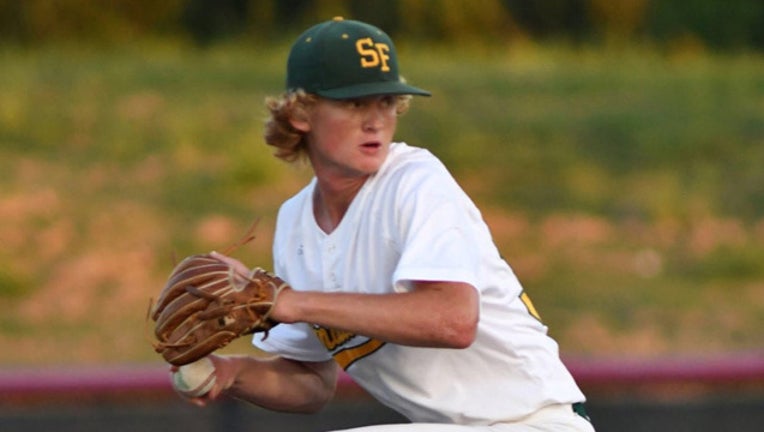 article
HOUSTON (FOX 26) - Santa Fe right-handed pitcher Rome Shubert was injured in the tragic shooting at his high school, but is out of the hospital and is back home.
"I was scared for my life and I'm still shaken up," Shubert said in a text message to FOX 26 Sports.
I never thought this would happen. I don't get why someone would do this. I'm glad I'm okay, but my prayers go out to those who weren't as lucky as I was."
Shubert, a sophomore, is committed to play for the University of Houston.
"I was sitting, doing my work and he walked in, tossed something on the desks behind me and then three loud pops and I jumped under my table and flipped it in front of me, and I guess he ran out in the hall," Shubert said.
"I took off out the back door and when I was running I realized I was shot in the back of the head."
Shubert is very appreciative of the outpouring of support from everywhere like from the Texans, Astros and Rockets.
"Big names like that looking out to a small town like us means a lot," Shubert said.
"Chris Paul talking about us really meant a lot, and knowing that huge names like that care about small places like us shows a lot about the kind of organization they are."
Paul addressed what happened at Santa Fe High School before the Rockets workout on Friday.
"Aside from the playoffs which are going on, which is minor compared to what's taking place down in Santa Fe, our prayers go out to the victims and the families having to deal with that situation," Paul said while speaking with the Houston media.