NASCAR racing teams recruiting college and pro football players for pit crews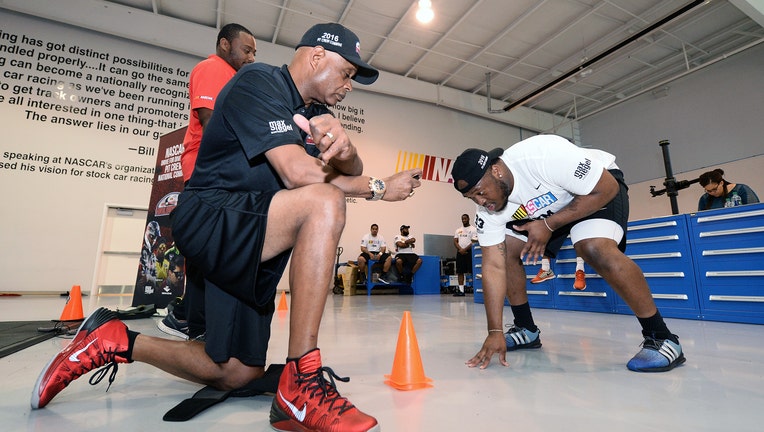 article
DAYTONA BEACH, Fla. - When Coach Phil Horton joined NASCAR over two decades ago, pit crews looked a lot different.

"Being that the mechanics were the individuals that were doing the pit stops, I knew that athletes could probably do it better. So we went out there looking for any athletes," Horton said.

Athletes like Jeremy Kimbrough, a former football player at Appalachian State and in the NFL who is now a front tire carrier for Trackhouse Racing. 

"It's a team-oriented sport," Kimbrough said. "It's a lot of practice, a lot of film work that goes involved throughout the week, similar to an NFL team."

Kimbrough's also a graduate of NASCAR's Drive for Diversity program. It gives athletes like him and Dalanda Ouedeno, a former soccer player for the University of Miami, a shot at making a career out of the sport.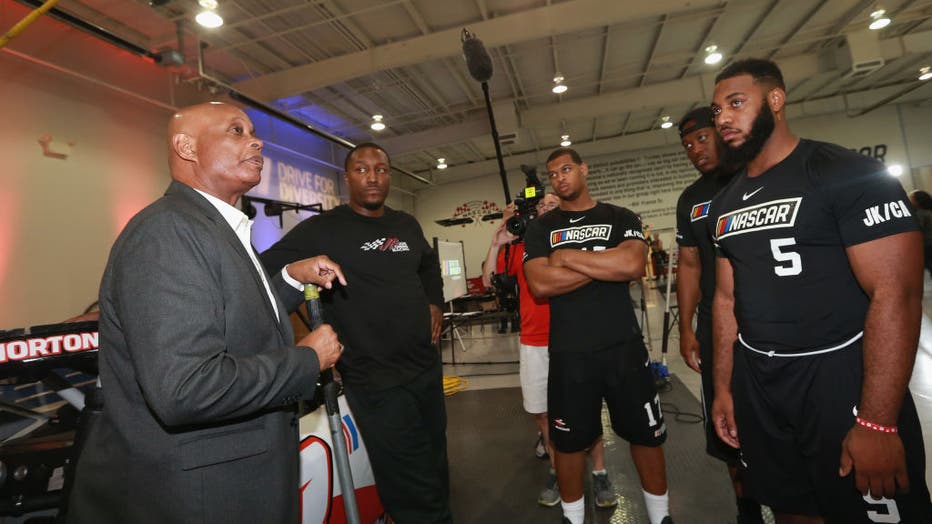 CONCORD, NC - MAY 25: Coach Phil Horton speaks with competitors during the NASCAR Drive for Diversity Combine at the NASCAR Research and Development Center on May 25, 2018 in Concord, North Carolina. (Photo by Matt Sullivan/Getty Images)


"It's such a nice way to keep being an athlete and further my career," Ouedeno said.

"We have grown from zero pit crewmen to there's about 55 in the sport now. There's about 30-something that actually perform pit stops on the cup level," Horton said.

As NASCAR continues transforming at all levels, these athletes are happy to be here.

"Just to see more and more African-Americans come in the sport, year after year, it's a good trend that I see. I'm happy to be part of it, Kimbrough said.