NASCAR picks low-downforce package for 2016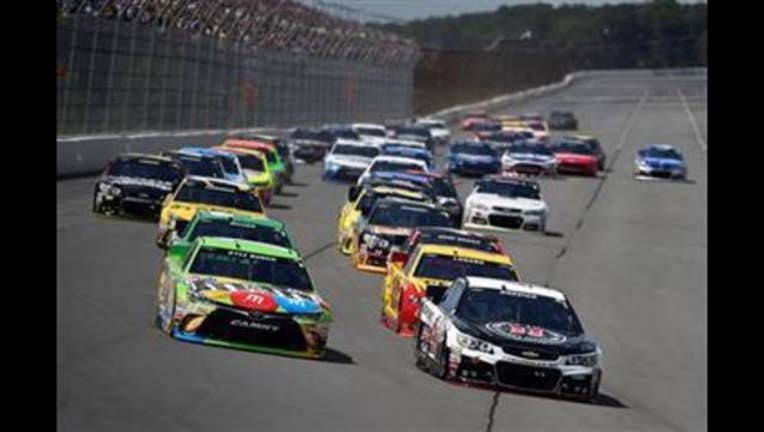 article
CHARLOTTE, N.C. - CHARLOTTE, N.C. (AP) — NASCAR's ever-changing plans to design a rules package that improves the racing has finally landed on the configuration the drivers desperately wanted.
NASCAR said Wednesday it will use a base package that features a lower-downforce configuration in 2016. The package was used this summer at Darlington and Kentucky and received rave reviews from the competitors.
"The core goal for us continues to remain the same, and that's deliver the best and safest racing possible for the fans," said Steve O'Donnell, NASCAR executive vice president and chief racing development officer. "It's a goal that the entire industry shares, and it's a great thing in terms of working together with the industry."
NASCAR said before the start of the season it had hoped to have a rules package determined early in the year that could be tested at the All-Star race at Charlotte Motor Speedway in May. The sanctioning body then backed away from that plan and indicated the 2016 rules would likely be very similar to this year's package.
The idea to stay the course was meant to be a money-saver for team owners, who wouldn't have to spend on development for new rules.
But drivers were vocal in their disdain for the 2015 rules because of a difficulty to pass on the track. They began to push publicly for a package that decreased downforce and made the cars more difficult to drive; that forces the drivers to up their game, leading to more completive racing.
NASCAR met with a driver council over the summer and came up with two additional packages: The low-downforce package used at Kentucky and Darlington, and a high-drag package that was raced at Indianapolis and Michigan.
Drivers and fans overwhelmingly supported the low-downforce package, but NASCAR needed another six weeks to decide it was the route to take.
"Through a lot of dialogue that went on with the industry, we took a pause and we were having a number of different ownership conversations, a number of conversations with the drivers and Goodyear, and decided that we wanted to take a step back and really look at what was the best route to go to get to the rules package that we got to for 2016," O'Donnell said. "Yes, it took longer, but what you're seeing is an industry that's really aligned in the direction we're headed in for 2016."
The 2016 package will feature a 3.5-inch spoiler, a 0.25-inch front leading splitter edge and a 33-inch-wide radiator pan. It's identical to the package used in the August race at Darlington. The package used at Kentucky in July had a 25-inch radiator pan.
The base package will permit track-specific tire combinations and drive train configurations. NASCAR wanted that flexibility to produce the best racing for various track lengths and layouts.