Marlins' Nicolino struggles in 9-1 loss to Brewers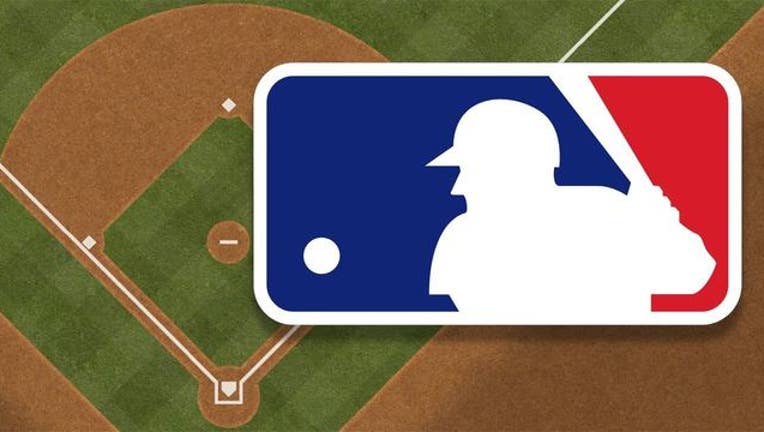 article
MIAMI (AP) - Justin Nicolino came into Monday's game in good form, but struggled against a rolling Milwaukee team.
Nicolino allowed five runs and nine hits in 4 1-3 innings for the Miami Marlins in a 9-1 loss to the Brewers.
"I had an opportunity to make some pitches, and I just left them out over the plate and that's what those (Milwaukee hitters) are supposed to do with them," Nicolino said. "You miss your spot and leave it up in the zone and it's going to get hit."
Nicolino (3-3) was 2-1 with a 1.98 ERA in his last four starts, but he was unable to replicate that effectiveness.
"I was just leaving too many pitches up in the zone," Nicolino said. "That's what hurt me today, leaving pitches up in counts that I shouldn't have and not putting guys away when I should have."
Meanwhile, Zach Davies' second career start went much better than his first as he earned his first major league win.
Davies (1-0) pitched seven innings, allowing one run and four hits. He struck out four.
"Really impressive," Brewers right fielder Ryan Braun said. "His pace is incredible. He's the type of guy you love to play defense behind. He works so quick.
"As a hitter, you never have a chance to settle in. You see guys taking pitches because they're not prepared or their forcing swings because he works so quickly."
Davies, who allowed four runs in 4 1-3 innings in his debut against Pittsburgh, retired 11 straight batters after giving up a leadoff single to Dee Gordon.
"The sinker was working today, the change-up was working off of the sinker, and I just made sure that I kept it on the ground," said Davies, who induced 14 groundouts.
Hernan Perez had three hits and three RBIs.
Khris Davis homered and drove in two and Jonathan Lucroy had two doubles and knocked in a run for the Brewers, who have won seven of eight.
The Brewers pounded out 15 hits, including seven extra-base hits.
Marlins manager Dan Jennings was ejected in the seventh by home plate umpire Marvin Hudson for arguing balls and strikes. It was the third ejection of the season for Jennings.
"Just a little bit of a liberal strike zone for me," Jennings said. "I felt like it was expanded down below and we had a difference of opinion and I expressed it and he did what he had to do and ran me."
Davis put the Brewers on the scoreboard with a home run to right field to begin the fourth. It was his 18th of the season.
The Brewers scored five runs on five hits in the fifth to take control of the game. Jean Segura got it started with a leadoff triple and scored on Lucroy's double. Davis' base hit brought in Lucroy, and Adam Lind's RBI double pushed the lead to 4-0, ending Nicolino's outing.
"In that fifth inning, it was like (Nicolino) got to two strikes and he couldn't finish the hitter," Jennings said. "Location-wise, he got some balls up and in spots that were really not good for him."
Perez's two-run double off Bryan Ellington extended the lead to 6-0.
"I thought the double he had to me was a sign that he's feeling really good," Counsell said. "I thought he took three really good swings that at-bat, fouled off a couple, and then hit a ball really hard."
The Marlins loaded the bases in the bottom of the fifth with one out, but only managed one run on a fielder's choice by Donovan Solano.
The Brewers plated three more runs in the sixth on a double by Braun, sacrifice fly by Domingo Santana and a base hit by Perez.
TRAINER'S ROOM
Marlins: RHP Jose Fernandez (biceps strain) is expected to start on Saturday against Washington. Fernandez, who is 4-0 with a 2.30 ERA in seven starts, will play in his first game since Aug. 7. ... SS Adeiny Hechavarria (hamstring) missed his fourth consecutive game and remains day to day.
UP NEXT
Brewers: RHP Taylor Jungmann (9-5, 2.42 ERA) will start Tuesday's game against the Marlins. Jungmann has won both of his last two starts while allowing one run in 12 innings.
Marlins: LHP Adam Conley (3-1, 5.02) has also won his last two starts, but has allowed six runs in 10 innings.