Jokic hits winning 3, has triple-double as Nuggets top Magic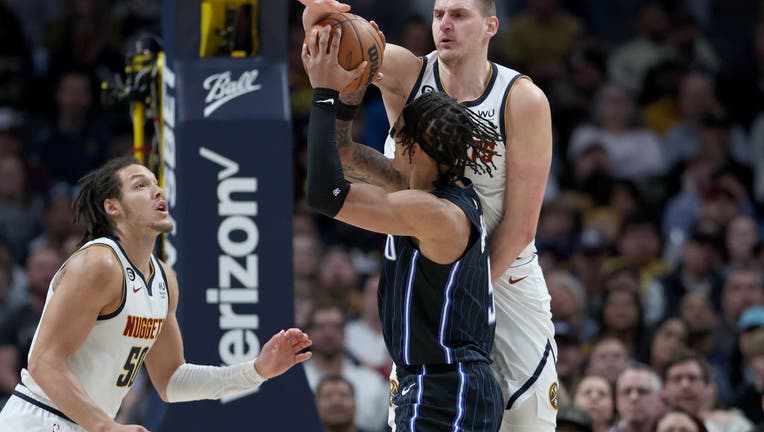 article
Nikola Jokic hit a go-ahead 3-pointer with 1.2 seconds remaining, capping his 12th triple-double of the season, and the Denver Nuggets won their 13th in a row at home by beating the Orlando Magic 119-116 on Sunday night.
Jokic connected from the top of the key, stepping back to get the shot away over Franz Wagner to finish with 17 points, 14 assists and 10 rebounds. It was his 88th career triple-double.
Aaron Gordon led the Nuggets with 25 points, including a pair of free throws that gave the Nuggets a 116-115 lead with 16 seconds remaining. Jamal Murray added 18 points.
Markelle Fultz had 20 points for the Magic and made one of two free throws with 14 seconds left to play to tie it at 116, setting the stage for Jokic's shot. Wagner added 19 points and Paolo Banchero had 18.