IcyHot smeared onto football player's face during game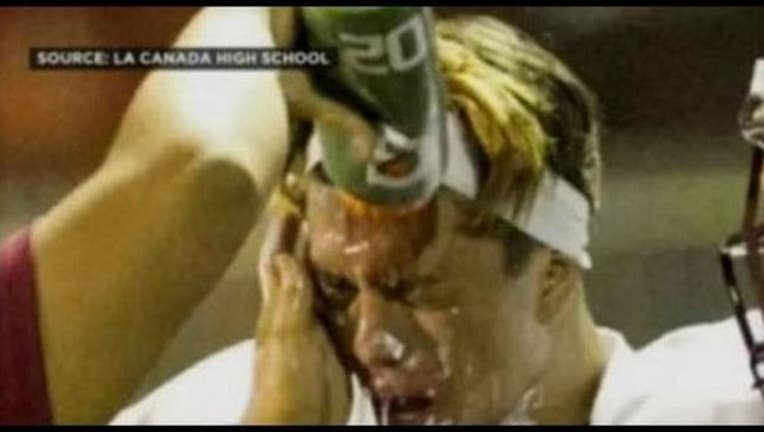 article
CALIFORNIA - A California football player became the target of bad sportsmanship when a player from the opposing team rubbed IcyHot onto his face during a game.
The incident happened on September 4 during a game between La Canada High School and Bishop Mora Salesian High School.
In video taken during the game as play ended, Angel Salazar's helmet can be seen being lifted, and another player intentionally rubs the muscle cream on his face.
"A boy from the other team stuck his hand under [Salazar's] helmet and put some stuff on his face and in his eyes and it went all over his chest," Leslie Bess, Salazar's mother told news reporters. "I saw him hunched over, walking to the sidelines and I knew that something malicious had just happened."
According to reports, Salazar's family isn't pressing charges, but is waiting for an apology from the opposing player.