'I think I'm ready:' Ben Simmons hopes to be NBA draft top pick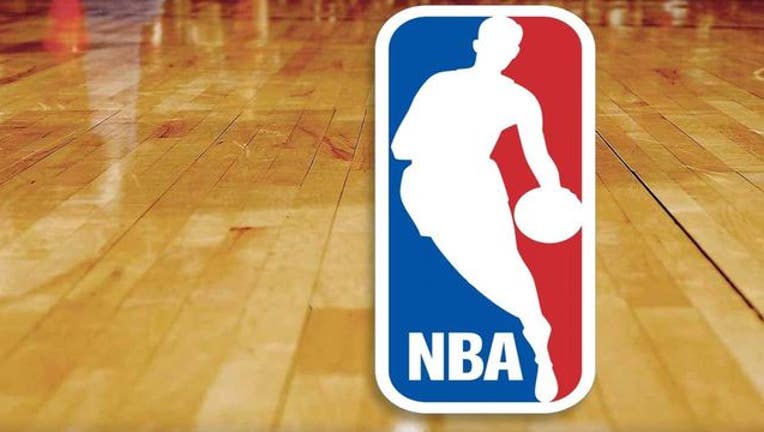 article
NEW YORK (AP) - Ben Simmons has the sneaker deal and the TV show, so off the court he already has the look of a star.
The only questions seem to be about what he can do on the floor.
Assuming the Philadelphia 76ers are satisfied, they will make Simmons the No. 1 pick Thursday night in the NBA draft.
He has been considered the choice for months, and there are plenty of reasons why. The 6-foot-10 forward's versatility is perfect for the modern NBA, and he has been getting advice about how to make himself even better from his favorite player, a certain champion named LeBron James.
Yet after an up-and-down season at LSU, Simmons arrived in New York on Wednesday with more scrutiny than usual for a player whose named is expected to be called first by NBA Commissioner Adam Silver.
"It was a roller coaster but I think everything that I went through has helped mold me into the player that I am now," Simmons said. "But I think I'm ready."
He averaged 19.2 points, 11.8 rebounds and 4.8 assists, the only SEC player ever to finish in the top five in all three categories. But the Tigers were only 19-14, failing to make the NCAA Tournament, and with all his talent Simmons sometimes left the impressive that he could've — made should've — done more to lead his team.
"That's always going to happen when you're one of the best guys. They try to bring you down, but honestly it was a rough season," Simmons said. "We had guys that were hurt, were out, but it wasn't the perfect season that we wanted."
If critics want to put the blame on Simmons, LSU coach Johnny Jones thinks they're looking in the wrong place.
"People have spent a lot of time this past season trying to break his game down in a negative way, taking a lot of unnecessary shots at him," Jones said. "And I'm glad at the end of the day, his performance at LSU, his growth there, the decisions he made as he continued to grow as a basketball player, has put him in a situation where he's going to be the No. 1 player taken in the draft."
Simmons insists he doesn't actually know if he will go first, but Madison Ave. seems convinced. Simmons has already inked a sneaker deal with Nike and will be the feature of a Showtime documentary film called "ONE & DONE" that will debut in October, just before Simmons debuts in the NBA.
That could be in the uniform of the 76ers, who went 10-72 in their third straight dismal season. Simmons didn't work out for Philadelphia until Tuesday but there was familiarity with him long ago, as 76ers coach Brett Brown coached Simmons' father in Australia. Simmons said Brown told him that someday he might play in the NBA.
And Simmons said he would be happy doing it for Brown, even though his delay in meeting with the 76ers created speculation that he hoped to scare Philadelphia from taking him so he would fall to second and get to play in Los Angeles for the Lakers. But Simmons said that was never true.
"Definitely not, just because I want to be the best player," he said. "There's only one No. 1 pick of the year."
Duke's Brandon Ingram is the other player mentioned for that spot and also worked out for the 76ers. But even with whatever questions there are about Simmons' skills — he took only three 3-pointers, making one — he grades higher in the eyes of many talent evaluators.
"He's incredibly productive. They just don't make guys like that very often that have that kind of size and skill level," ESPN analyst Jay Bilas said. "He's not perfect, he doesn't shoot it the way you would hope he would. In every other area he's the best in the draft."
That's how Simmons feels, and he believes he's already getting better. He's put on 20 pounds over the last three months, moving him into the low 240s and making him more ready to bang with NBA forwards.
When the jumper gets better and eventually so do the 76ers, there won't be any questions left to ask.
"This is what I've been waiting for honestly," Simmons said. "I'm willing to work hard and put in the time."
___
AP Sports Writer Brett Martel in New Orleans contributed to this report.