Giants looking to get back to playoff after 3-year absence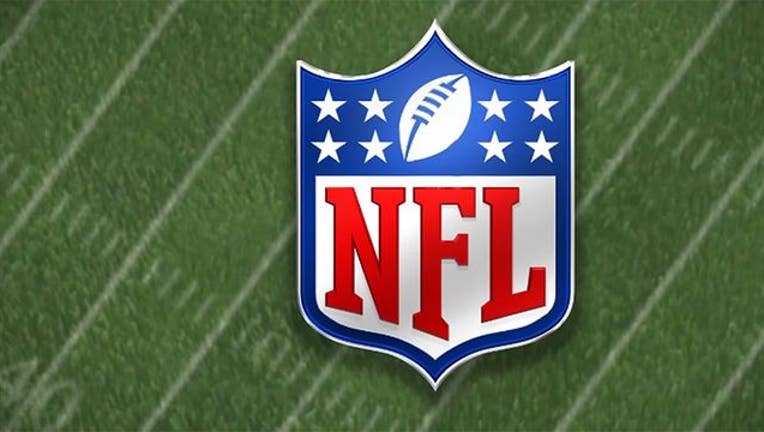 EAST RUTHERFORD, N.J. (AP) - EAST RUTHERFORD, N.J. (AP) — If the New York Giants' chances of getting back to the playoffs revolved round Eli Manning and Odell Beckham Jr., the three-year drought probably would end for Tom Coughlin and company.
The problem is the rest of the team has major question marks heading into the opener against the Cowboys on Sunday night.
Manning and Beckham are going to put up numbers that make the offense go. There is uncertainty about the rest of the attack, and even more about the defense, especially with play-making defensive end Jason Pierre-Paul a concern after a fireworks accident on July 4 injured his right hand and kept him away from training camp.
This is a team coming off a 6-10 season. It also is one that has not raised expectations in the preseason in what might be a make-or-break year for the 69-year-old Coughlin.
"I would hope that NFL teams could care less about what critics said," said cornerback Prince Amukamara, one of six leftovers on the roster from the Super Bowl-winning team in February 2012. "I don't care. We've been doubted here a lot. I don't think that really matters."
The major questions for the offense will be whether the line jells, and gets the running game going. Plus, who will step up to help Manning and Beckham, the NFL Offensive Rookie of the Year. Victor Cruz is coming off surgery and fellow receiver Rueben Randle has battled tendinitis in his knee.
Steve Spagnuolo has returned for a second stint as defensive coordinator and has installed a more aggressive style.
The line is average without 'JPP,' and it has yet to show it can stop the run. The linebackers are shaky in pass coverage, while the most solid piece of the unit is at cornerback with Amukamara and Dominique Rodgers-Cromartie.
Spagnuolo's unit struggled early in his first season as coordinator in 2007, but the end result that season was a ring.
The Giants probably would settle for a spot in the playoffs.
Here are some things to watch for this season:
JASON PIERRE-PAUL: JPP was the Giants' impact player on defense until the fireworks accident injured his hand. Not only don't the Giants know when he will be able to play, but they have no idea how effective he will be. His speed will allow him to track down quarterbacks and running backs, but will he be able to bring them down? He had a team-high 12 1/2 sacks last season.
VICTOR CRUZ: Another injury question. Cruz missed most of last season after undergoing his second major knee surgery in as many years. He guaranteed he would be back for the opener, but concern about the knee and a calf injury prevented him from playing in a preseason game. The calf problem happened just when he started showing some signs of being his old self. Now the prospect of an Odell Beckham Jr.-Cruz dual threat is just that. If he gets back to old his peak form, the offense could be special. Preston Parker, Dwayne Harris and possibly rookie Geremy Davis will have to play roles early.
O-LINE: The line in front of Manning has been a work in progress since camp opened. The left side looks solid with first-round draft pick Ereck Flowers at tackle and Justin Pugh at guard after playing a couple of years at right tackle. Second-year center Westin Richburg has battled knee issues in camp. The right side is shaky with Geoff Schwartz, John Jerry and Marshall Newhouse vying for spots. The line could not generate a run game last year and if it doesn't this year, Manning (30 TDs, 14 interceptions) must be very good again in his second season in the West Coast offense.
THE SAFETY SPOT: Second-round draft pick Landon Collins, for whom the Giants moved up to grab, seems ready for his NFL debut. The other safety spot is uncertain. Third-year player Cooper Taylor started opposite him in the preseason finale but has never started an NFL game. Veterans Craig Dahl and Brandon Meriweather also could start and would bring experience.
BECKHAM AGAIN: Maybe the biggest question is whether Beckham can come close to matching last year's spectacular numbers? He had 91 catches for 1,305 yards and 12 touchdowns in only 12 games. He missed the first four with a hamstring injury. Some may think teams are going to double-team him every play. Well, guess again? They did that late last year and he had 43 catches for 606 yards and seven touchdowns in his final four games. He'll probably even throw in a one-handed catch to keep everybody watching.
___
AP NFL website: www.pro32.ap.org and www.twitter.com/AP_NFL