Francois, Terry connect to lead Florida State past No. 22 BC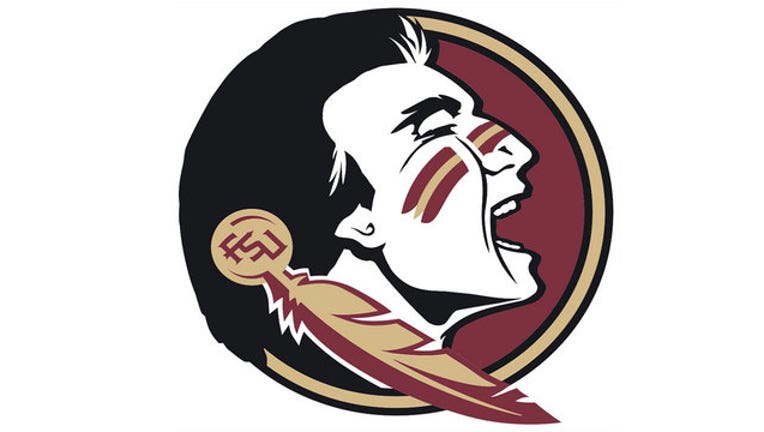 article
By BOB FERRANTE
Associated Press
   TALLAHASSEE, Fla. (AP) -- Deondre Francois threw a 74-yard touchdown pass to Tamorrion Terry with 1:49 left and Florida State beat No. 22 Boston College 22-21 on Saturday to keep its bowl hopes alive.
 
   Francois was 19 of 39 for 322 yards, shaking off two first-half interceptions for his fourth 300-yard game of the season. Cam Akers had 19 carries for 110 yards for the Seminoles (5-6, 3-5 Atlantic Coast Conference).
 
   Florida State, which snapped a three-game losing streak, got the ball back with 2:45 left and needed to drive 87 yards to score a touchdown. Francois said he felt confident.
 
   "I smell blood," Francois said. "Really, I was ready to go. I just forgot about the first half. You can't focus on the first half and the mistakes you made. That's what we did as an offense. We continued to be resilient and we drove the ball down the field.
 
   BC led 21-16 and had fourth-and-1 at the Florida State 40 with 2:52 to go. Coach Steve Addazio called timeout and sent his offense on the field but opted to have quarterback Anthony Brown try a hard count and see if he could draw the Seminoles offsides. It didn't work, and the Eagles took the delay-of-game penalty before punting 32 yards and pinning Florida State at the 13.
 
   "It was worth the try," Addazio said. "I felt pretty good about it. With the outcome, your heart is like, `I should have went for the first down.' But honestly thinking about it that really wasn't the right thing to do. . I know that's the right thing to do. It did not have the right outcome. Obviously you second-guess yourself but really it was the right decision. It just didn't work out right."
 
   Three plays later, Francois connected with Terry for the touchdown.
 
   It was Florida State's first victory in six attempts against Top 25 teams this season. Florida State has gone to a bowl in each season since 1982 and can extend the streak with a victory over No. 15 Florida next week.
 
   Terry, a redshirt freshman, now has eight touchdown receptions. True freshman Keyshawn Helton had six receptions for 73 yards.
 
   Boston College (7-4, 4-3) hasn't won in Tallahassee since 2008.
 
   A.J. Dillon ran a season-high 37 times for 116 yards and a touchdown for the Eagles, and Anthony Brown completed 18 of 33 passes for 297 yards, a touchdown and two interceptions. Dillon has 1,052 rushing yards in nine games this season, missing two due to an ankle injury. He had 1,589 rushing yards as a freshman in 2017.
 
   POLL IMPLICATIONS
 
   BC will likely drop out of the top 25 with the loss. The Eagles were looking for their first eight-win season since 2009.
 
   THE TAKEAWAY
 
   Boston College: The return of injured stars Dillon and Brown weren't enough to spark the Eagles on offense. BC made 7 of 19 third-down conversions and 3 of 6 fourth-down conversions to put Florida State on the ropes.
 
   Florida State: The Seminoles rallied for a win after dropping three straight games. Florida State had not won in nearly a month, since a 38-17 win over Wake Forest on Oct. 20.