Former UCF quarterback Darin Hinshaw named offensive coordinator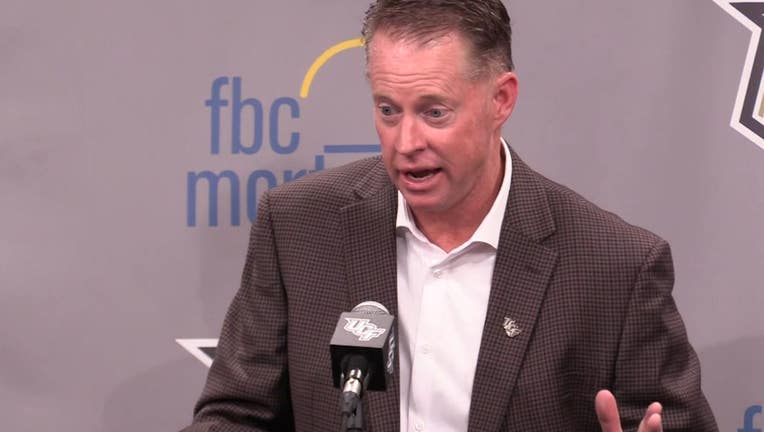 article
ORLANDO, Fla. - Central Florida introduced Darin Hinshaw as its newest offensive coordinator Wednesday afternoon. 
The Knight's offense will look a lot different next year under Hinshaw. But it's a change the Knights need as they head to the high-scoring Big 12 Conference.  
Hinshaw, who played quarterback at UCF during the early and mid '90s laid out his vision for the Knight's offense during Wednesday's introductory press conference. 
"We're going to be multiple tempo. We are going to have a hard nose, physical run game, and we are going to throw the football down the field," UCF offensive coordinator, Darin Hinshaw said. "We're going to have an efficient passing game. But we are going to take shots. We're going to train our players, and we're going to train our quarterbacks how to do that."
Hinshaw will also take over play-calling duties for head coach Gus Malzahn.
"I don't know how head coaches can be play-callers. There's probably a few out there that can still pull it off. But there's more challenges than ever before," Malzahn said. 
Hinshaw recently worked as an offensive coordinator at the University of Alabama, Birmingham.