Florida may ok license plates that tout Georgia and Auburn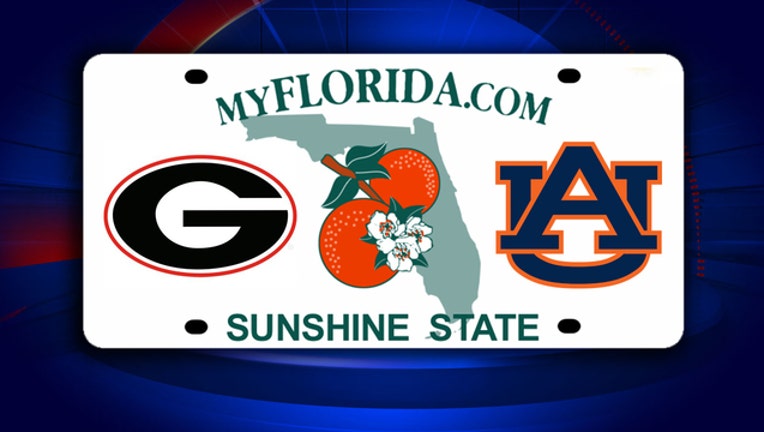 article
TALLAHASSEE, Fla. (AP) - Florida would sell license plates that tout two out-of-state universities under a bill that is advancing in the Legislature.
A House panel on Monday approved a bill that would call for the creation of state license plates that would include the logos and names of Auburn University and the University of Georgia. Proceeds from the tags would provide scholarships to Florida residents who attend the two schools.
The bill (HB 1359) sponsored by Rep. James Grant, a Tampa Republican and Auburn graduate, now heads to the full House.
The legislation at one point mandated that the words "2017 National Champions" be printed on the bottom of University of Central Florida license plates. But it was changed Monday to say that state officials may consult with UCF about printing the words on the UCF plate.