Denny Hamlin's Daytona 500 trophy has a typo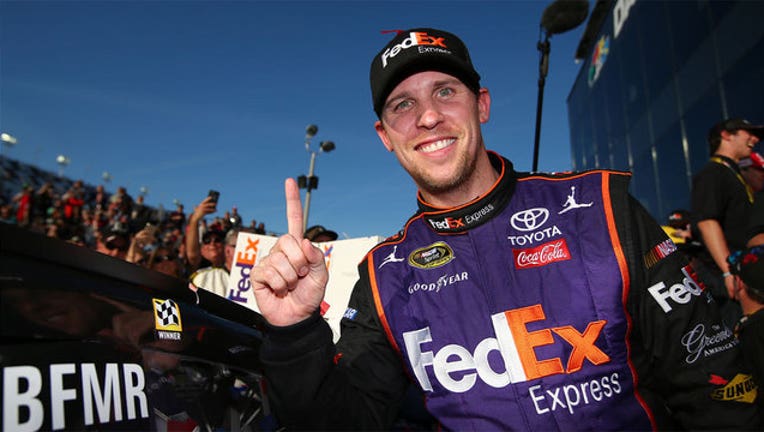 article
DAYTONA, Florida (AP) - Denny Hamlin might want to keep his own engraver on standby.
The Daytona 500 winner tweeted a picture Tuesday after he received his version of the Harley J. Earl Trophy that goes to drivers who win the Great American Race. But instead of the correct year of 2016, the silver plate read "2015."
"It just hasn't been the best week as far as mis-prints go," Hamlin said, referring to a headline he saw Monday after his victory at Watkins Glen that said the winner was "Hamilton."
The win was Hamlin's first on a road course. The Sprint Cup series is off until the Aug. 20 race at Bristol Motor Speedway.