Coach Steve Spurrier helps Florida Panhandle school with hurricane repairs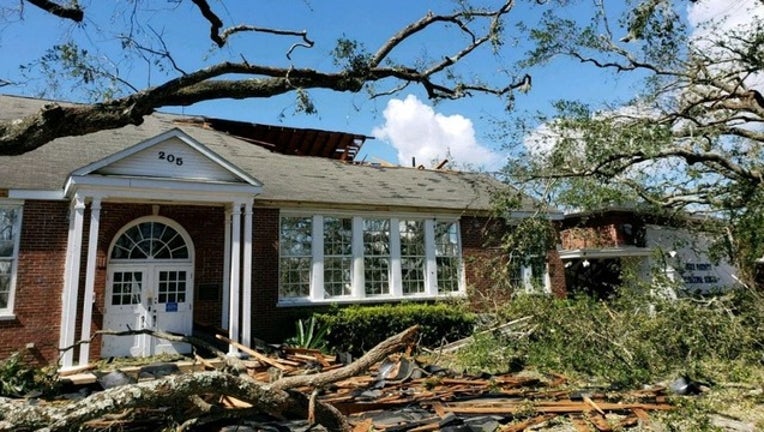 ORLANDO, Fla. (FOX 35 WOFL) - One person impact by Hurricane Michael is the daughter of football legend Steve Spurrier. She is a teacher in the Florida Panhandle.
Downed trees and a demolished roof is all that's left of Holy Nativity Episcopal School in Panama City after Hurricane Michael tore through the Panhandle. The school is thankfully now getting a boost thanks to a tweet from Coach Steve Spurrier asking people to help the school where his daughter has taught math for 16 years. 
Spurrier's daughter, Amy Moody, says that he is "generous to no end. He's always looking for people to be kind to and it meant so much for him to make that tweet."
And once he did make that tweet, the donations started flowing in. More than $21,000 is now raised according to the school's Go Fund Me Page. 
Amy went on to say that "there were so many people who donated strictly because they saw that tweet from Coach Spurrier. It's just another great compliment to people who appreciate my dad and love what he's trying to do."
The school hopes to re-open next year. For now, students and staff will return to school Monday at a sister church nearby.