Bethune-Cookman names Raymond Woodie Jr. as Wildcats head football coach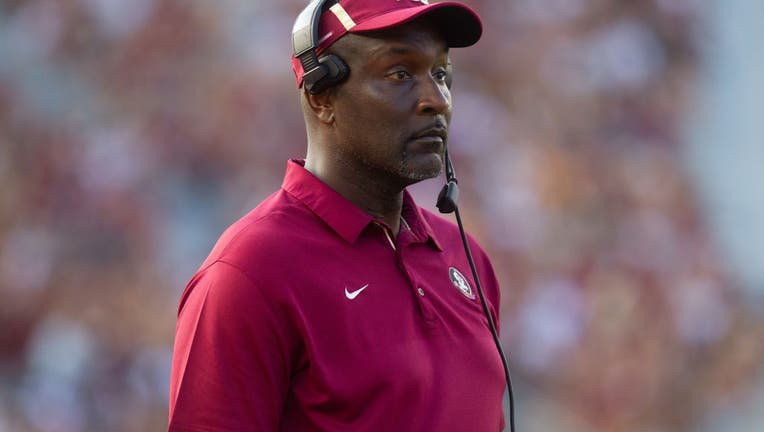 article
LAKE MARY, Fla. - Bethune-Cookman University Director of Athletics Reggie Theus on Monday confirmed the hiring of Raymond Woodie Jr. as the new head coach of the Wildcats Football program.
Woodie, 49, is a 1996 B-CU graduate who was also a four-year letter winner as a linebacker for the Wildcats.  He has been an assistant coach at numerous Power 5 schools including Florida Atlantic University (2020-22), Florida State University (2018-19), the University of Oregon (2017), and the University of South Florida (2013-16).  He becomes the Wildcat's 16th head coach.
"We felt confident in his experience, his leadership, and his ability to embrace the spirit of our founder, Dr. Mary McLeod Bethune in this 100th year of B-CU football," Theus said in a news release. 
Woodie's hiring comes just a little over two weeks after the university declined to ratify a contract with Pro Football Hall of Fame safety Ed Reed. The school decided to part ways with Reed after he ripped B-CU in a profanity-laced social media post that went viral. He accused the school of having a dirty campus and failing to clean his own office before he arrived. He threatened to leave then, saying he was having to "clear out trash" while not even being under contract. He later apologized for a "lack of professionalism." 
Reed had been picked to replace Terry Sims who was fired after going 38-39 in seven seasons at the historically Black university. When the school made that move, Theus — a longtime NBA player — said he would be looking to hire someone who could guide student-athletes toward excellence on and off the field.
"We are locked in the vision for providing a championship culture through his detailed plan for recruiting academically talented student-athletes, along with a sustained desire to provide a high-level experience," Theus said of Woodie. 

Something else Theus said he found appealing was Woodie's reputation as a premier recruiter in college football, having recruited seven players that were eventually selected in the NFL Draft.
B-CU said it will hold a news conference on Wednesday, Feb. 8, at 12 p.m. to introduce Woodie to the Wildcat community.