Zoo Miami celebrates birth of 50th giraffe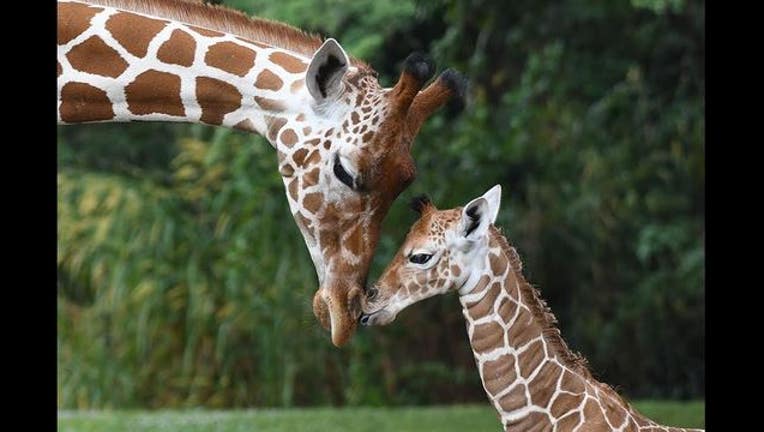 article
MIAMI (AP) — A nearly 6-foot tall 138 pound giraffe has been born at Zoo Miami.
The yet unnamed female giraffe is the 50th that has been born at the zoo, which is located in Miami-Dade County.
According to zoo officials, female giraffes have a pregnancy of approximately 15 months and the mother rarely, if ever, lies down while giving birth. The baby giraffe falls about four to six feet to the floor when it is born.
The mother of the giraffe is 5 year old "Sabra" and this is her second calf. The first time father is "Titan," who was born at Zoo Miami in June of 2012.