Woman passes away after fiery crash on State Road 436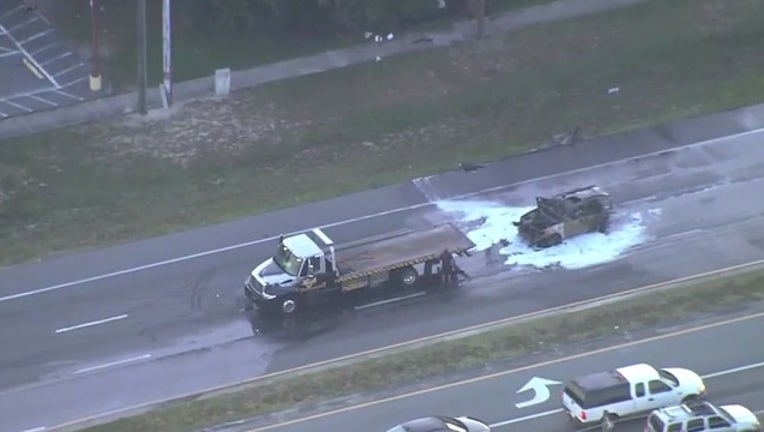 ORLANDO, Fla. (FOX 35 ORLANDO) - One person is dead after a crash that caused a car to catch fire.
According to Seminole County Fire, around 4:37 a.m. on Wednesday, June 5, two cars were involved in an accident at State Road 436 and Fern Park. 
Police confirm that Natalie Arianne Spoden, 28, was stopped at a red light when she was rear-ended by another vehicle.  Her car caught fire after the gas tank exploded. 
Spoden reportedly suffered 2nd and 3rd degree burns over a significant part of her body. She was transported to the hospital as a trauma alert.  
"Despite the ventilator tubes in her mouth, she always managed to mouth 'I love you' to her family," her brother, Nick Spoden, tells Fox 35.
Despite several successful surgeries, Spoden went into a non-responsive state-like coma where brain activity was no longer detectable. She passed away on June 13th. 
A GoFundMe page was established to raise funds for the memorial service and her family.
The other driver was cited for careless driving and charges were filed with the State Attorney's Office for that individual not having auto insurance, according to authorities.