Woman jumps out of window while handcuffed to escape intruder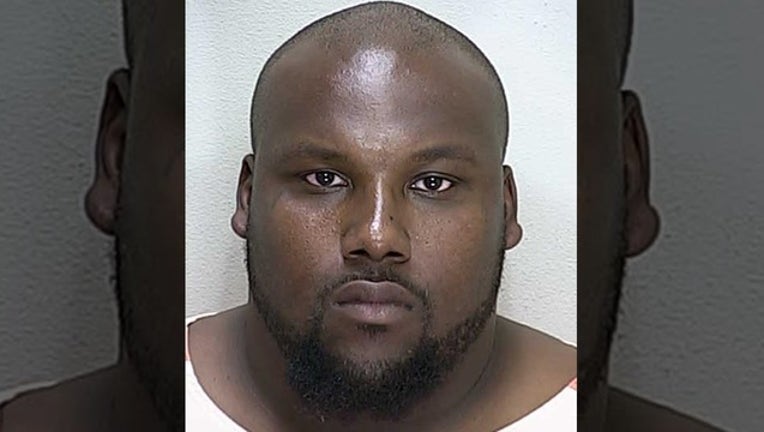 article
OCALA, Fla. (FOX 35 WOFL) - The Ocala Police Department says that they have probable cause to arrest 30-year-old Wayne Council for False Imprisonment and Domestic Battery.
They say that on May 16th, a female victim came into the lobby of the Ocala Police Department headquarters on S. Pine Avenue and notified police that she had been handcuffed against her will inside the residence. One handcuff was still attached to her wrist at the time.
The victim reportedly told police that Council had forced his way into her bedroom, which was closed with a makeshift lock, placed his hands on her shoulders and began shaking. When the victim asked if she could leave, Council threw her on the bed, pulled her hands behind her back, and handcuffed her wrists. He then threw her onto the floor and left the room.
The victim continued to talk to police, reportedly saying that she was able to get to a standing position and remove one hand from the handcuffs before jumping out of the bedroom window. She ran after a vehicle on SW 3rd Street and the driver transported her to the Ocala Police Department.
Police say that an officer was sent to the residence, but Council was not present upon arrival. The scene was consistent with what the victim told police.
Anyone with any information regarding the location of Wayne Council is asked to call 352-369-7070.