Woman carves 374 lb. pumpkin into Donald Trump, calls it the Trumpkin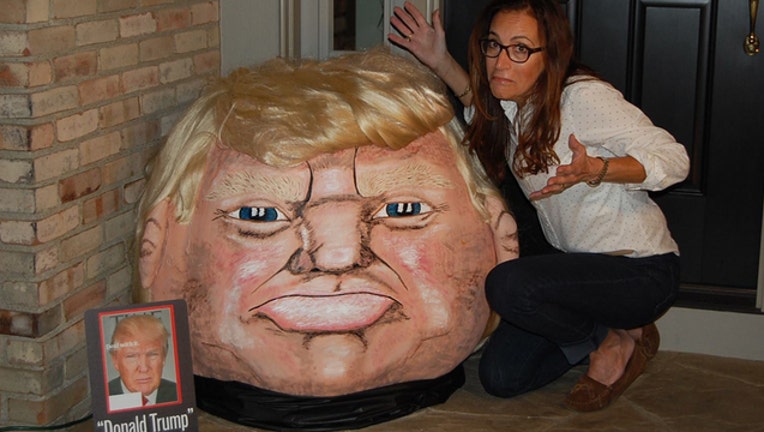 article
The Trumpkin -- It's huuuuuuge.
An Ohio woman crafted a 374 pound pumpkin into the likeness of GOP presidential hopeful Donald Trump just in time for Halloween.
Jeanette Paras told The Columbus Dispatch that she always likes to use pop culture icons and current events for her annual pumpkin carving, but she wanted to do something special this year.
Paras told the paper she sketched out the design before transferring it onto the pumpkin. She used six 38-inch blond wigs to achieve Trumps signature hair style.
Paras said the pumpkin isn't an endorsement of Trump. She says her front porch is non-partisan and she's previously carved other politicians, like President Barack Obama.