Woman, 3 children killed after teen runs stop sign in Osceola County: FHP
POINCIANA, Fla. - A woman and three children were killed in a crash Sunday evening after a teenager sped through a stop sign in Osceola County, according to the Florida Highway Patrol.
Troopers said the crash happened shortly before 7 p.m. at San Miguel Street and Laurel Avenue in Poinciana.
A 15-year-old boy from Kissimmee was driving a 2012 Chevy Impala northbound on Laurel Avenue at a high rate of speed when officials said he failed to stop at a stop sign, crashing into the side of a 2022 Honda HR-V.
The collision caused the Honda to spin, and ultimately it slammed into a light pole, FHP said.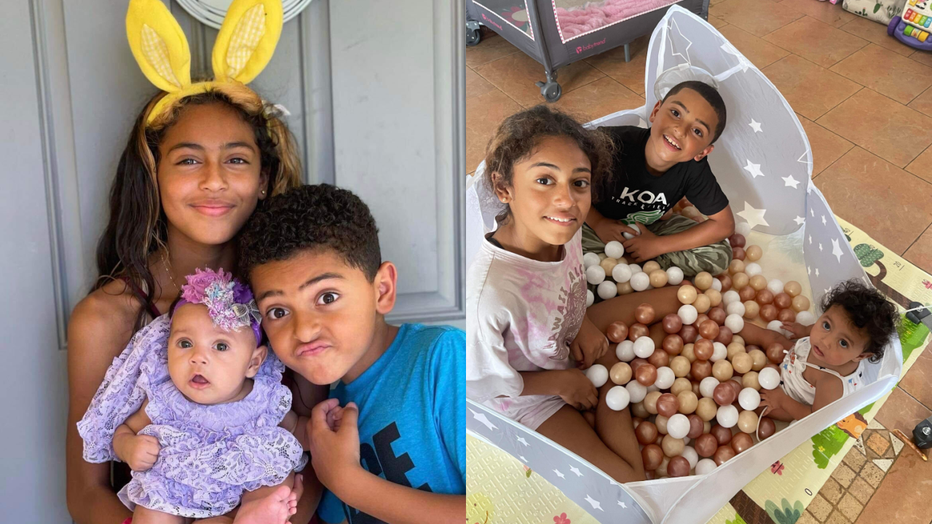 MORE HEADLINES:
The Honda's driver – a 50-year-old woman – and three passengers – ages 1, 9 and 11 – all died of their injuries. A fourth passenger – a 52-year-old man – was taken to a hospital with serious injuries. Troopers said they were all from Poinciana. 
Flowers and teddy bears were placed at the crash site in Poinciana, Florida, where a woman and three children were killed after a teenage driver reportedly ran a stop sign Sunday night.
The teenage driver and his three passengers – all 15-year-old boys – were taken to local hospitals. The driver had serious injuries, while the others had non-life-threatening injuries, FHP said.
The crash is under investigation.