Winds down slightly as storm hits Georgia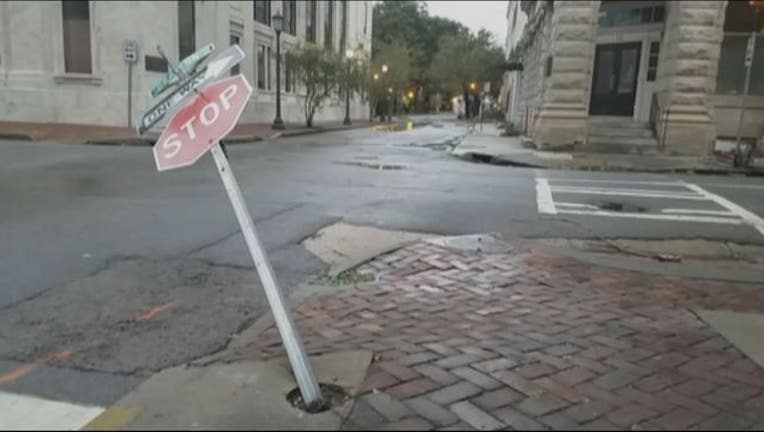 CAPE CANAVERAL, Fla. (AP) - The top winds of Hurricane Matthew are now clocked at 115 miles an hour as the storm moves off the coast of northeastern Florida. It's still threatening such historic cities as Savannah, Georgia, and Charleston, South Carolina. Forecasters said 15 inches of rain and a storm surge of up to 9 feet were possible in places.
About 500,000 people were told to evacuate the Jacksonville area, and another half-million were under orders to clear out in Georgia.
Matthew largely skirted the Miami-Fort Lauderdale-Palm Beach area of over 6 million people. It hugged closer to the coast farther north, menacing such cities as Vero Beach, Daytona Beach, Cape Canaveral, St. Augustine and Jacksonville.
In historic St. Augustine, the downtown district was impassable by noon because of a combination of seawater and rainwater. A giant oak limb had fallen in an old cemetery, and the power started going out in some neighborhoods as transformers exploded.
As the storm closed in over the past few days, an estimated 2 million people across the Southeast were warned to clear out. In Florida's Brevard County, some people who refused to evacuate were stranded and called for help but were told to stay put until conditions improved enough for paramedics and firefighters to get to them.