'Welcome to Rockville' festival CEO discusses 'unprecedented' weather concerns at Daytona event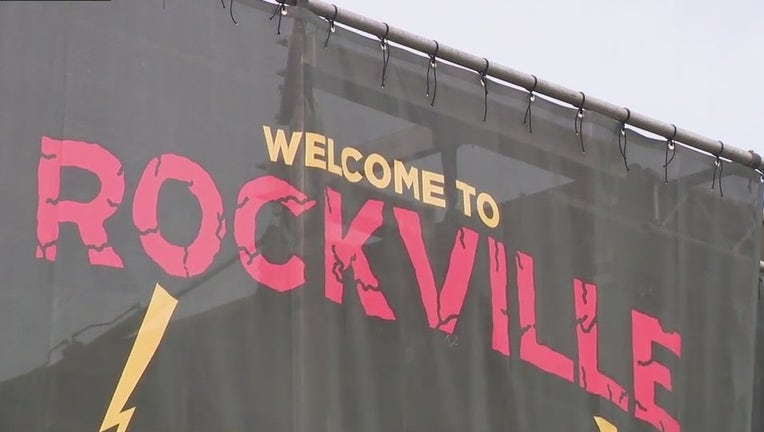 DAYTONA BEACH, Fla. - In a 35-minute Facebook Live video, the CEO of the "Welcome to Rockville" musical festivals talked about what it takes to put on the four-day musical at Daytona International Speedway, why it cannot be held earlier in the year or in the fall, and the severe weather that prompted an "unprecedented" five evacuations between Friday and Saturday.
"It doesn't matter where you have a festival, what time of year you have a festival, if it's outdoors, you're at risk for weather," said CEO Danny Hayes in the video.
Hayes commended his team, the race track's team, and law enforcement for how they worked together to handle the evacuation procedures amid the severe weather, which canceled some of the festival's main acts on Friday and Saturday, such as Guns N' Roses, Korn, and Sick Of It All.
As for refunds – a request a few people have made due to the cancellations – Hayes did not have an immediate answer, but said he was working with the insurance company. He said he hoped to have an answer later in the week, but wasn't able to guarantee an answer one way or the other.
He also noted that despite some of the acts being canceled, the bills to the band, vendors, staff and security still have to be paid. 
The event was listed as a rain-or-shine event on its website.
Watch the Facebook Live below.
Hayes said it takes weeks to build the stages and the festival, which requires the race track to have no other events in the weeks prior, which is why it cannot happen earlier in the year (NASCAR's Daytona 500 is held yearly in February). He said he spoke to the race track's operations and there isn't another time. He also said it could not happen in November after some apparently made that suggestion on social media.