VIDEO: Pope Francis meets baby pope in Philadelphia visit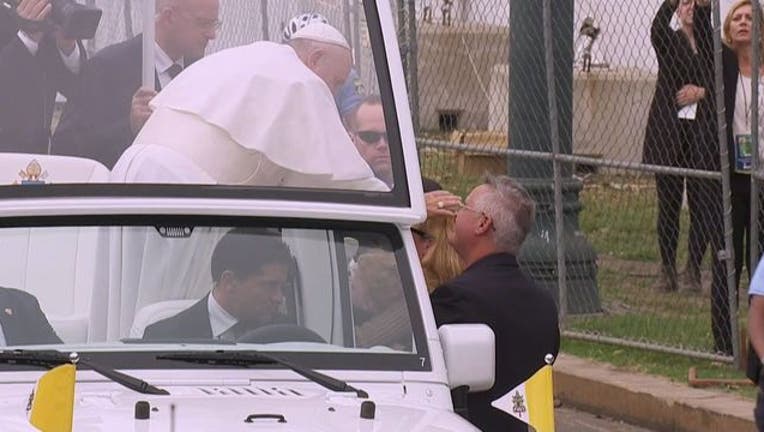 article
Baby Quinn is one lucky little girl!

Quinn met Pope Francis on Saturday at Independence Mall in Philadelphia as he was finishing up his visit in the United States. Quinn caught the eye of the Pope's security team during the parade because she was fully decked out in Pope attire. 

The video shows Quinn's mother holding her out in the crowd as the motorcade drove by. A member of the Pope's security team carried Quinn over to a smiling Pope Francis for a kiss. After he whispered something into the security guards ear.
The security guard handed Quinn back to her mother and whispered something back to her. The mother later posted on her Facebook that the security guard said, "The Pope wants me to tell you that you have a great sense of humor."

Pope Francis headed back to Rome Sunday night after his week long visit in the United States.