USAF Airmen Of Note play free concert at Disney Springs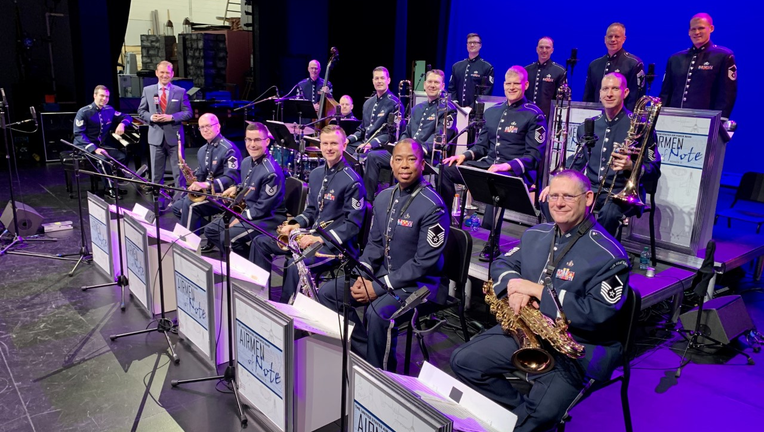 article
LAKE BUENA VISTA, Fla. - The Airmen of Note is the premier jazz ensemble of the United States Air Force, and the big band is bringing its toe-tapping show to the stage at Disney Springs on Tuesday at 7 p.m. The 90-minute concert is free.
Created in 1950 to continue the tradition of Major Glenn Miller's Army Air Forces dance band, the current band consists of 18 active duty Airmen musicians, including one vocalist.
Through the years, the Airmen of Note has presented its own brand of big band jazz as well as more contemporary forms of jazz to audiences via annual tours across the United States, deployments around the world and local performances throughout metropolitan Washington, D.C. For smaller, more intimate venues, the Airmen of Note Combo and various individual musicians perform apart from the full band to support military and civilian ceremonial and diplomatic events.
The Airmen of Note performed live on FOX 35's Good Day Orlando for Veterans Day: