US gives tentative OK to flights to Cuba from 10 US cities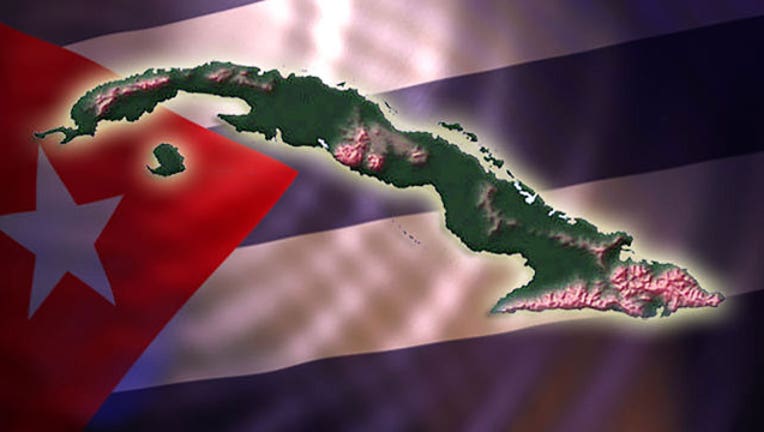 article
WASHINGTON (AP) - The U.S. government on Thursday tentatively approved scheduled commercial airline service to Havana from 10 American cities, further bridging the gulf between countries as close as 90 miles and an hour flight but long kept at a greater distance by the Cold War.
The decision is another long stride in President Barack Obama's effort to normalize relations between the United States and Cuba.
"Reopening travel relations with Cuba is about more than just restoring the freedom to travel there for all Americans —it's about opening Cuba to new ideas, new values, and improved human rights that our 50-year-old policy of isolation could not achieve," said Sen. Dick Durbin, D-Ill.
Mark Feierstein, senior director at the National Security Council for Western Hemisphere affairs, said Obama believes the American people "are the best ambassadors for democratic values."
Eight U.S. airlines are expected to begin round-trip service as early as this fall between the U.S. and the Cuban capital, Transportation Secretary Anthony Foxx said.
The U.S. cities are: Atlanta; Charlotte, North Carolina; Houston; Los Angeles; Newark, New Jersey; New York; and four in Florida — Miami, Fort Lauderdale, Orlando and Tampa. Of the 20 daily nonstop flights allowed to Havana, 14 are from Florida, home to the largest population of Cuban-Americans.
The airlines are Alaska, American, Delta, Frontier, JetBlue, Southwest, Spirit, and United.
A year and a half ago, Obama announced with Cuba President Raul Castro that it was time for the longtime adversaries to "begin a new journey." Washington has since reopened the U.S. Embassy in Havana and taken other steps to bolster ties.
Conservatives in Congress have been unwilling to lift the trade embargo of Cuba, which includes a travel ban. That means most Americans still cannot legally visit Cuba. But the administration has eased rules to the point where travelers are now free to design their own "people-to-people" cultural exchange tours with little oversight. Cuban-Americans have been able to travel to Cuba without restriction since 2009.
Airlines still need to record — and keep for five years — the official reason why someone travels to Cuba, so reservation systems have been revamped to allow passengers to select one of the 12 permitted categories. They include family visits, official business, educational or religious activities.
Foxx said the decision won't be final until later this summer in order to provide a 30-day public comment period. Last month, the Transportation Department announced the approval of six U.S. airlines to begin service as early as this fall to other Cuban cities. The government's decision, if made final, would require that the airlines begin service within 90 days of the issue date of a final order.
U.S. citizens' interest in visiting Cuba has swelled since relations between the two nations started to thaw in December 2014. Nearly 160,000 U.S. leisure travelers flew to Cuba last year, along with hundreds of thousands of Cuban-Americans visiting family.
Currently, the first commercial flight to Cuba is set to be flown by Silver Airways on Sept. 1 from Fort Lauderdale to Santa Clara. Now that the Havana routes have been announced, one of the other airlines might try to start flying even sooner if final U.S. approval comes quickly and airlines operations are ready.
U.S. airlines have been spending months working quietly behind the scenes to prepare for Cuban flights. Several carriers already serve the island nation with charter service; American has been flying to Cuba since 1991, the longest of any airline. Last year, American flew 1,084 such charter flights, followed by JetBlue with 221.