Universal's newest CityWalk restaurant is hiring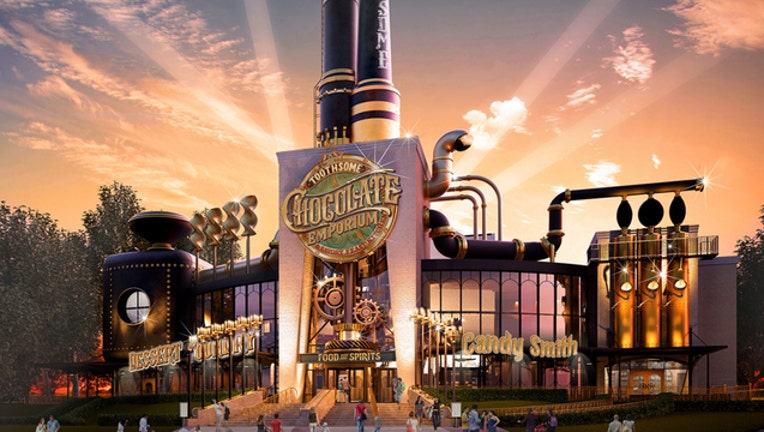 article
ORLANDO (FOX 13) - Hundreds of jobs are opening up at the newest restaurant project from Universal Orlando, but if you're on a diet, this might not be for you. 
The steam punk-inspired eatery is called Toothsome Chocolate Emporium & Savory Feast Kitchen, and it's probably going to be just what it sounds like.
In a media release, Universal said guests will "indulge in delectable creations from decadent milkshakes to eclectic savory dishes." 
Sounds yummy, right?
Although "Charlie and the Chocolate Factory" is not a Universal picture, we suspect the restaurant might have you digging in your pocket to find your golden ticket when it opens later this year. If you come up empty, a job at the Emporium could be your best chance to get what are sure to be the best goodies this side of Diagon Alley.
Universal said the Emporium needs team members who will do everything from guide guests through "expansive menus, funky gadgetry and other wondrous new excitements," (we can only imagine), to cooks, door hosts, bartenders, and cashiers.
Eight positions were listed on Universal's job website, but it was not clear how many of each position was available.