UCF Police Department unveil new cruiser in honor of Pulse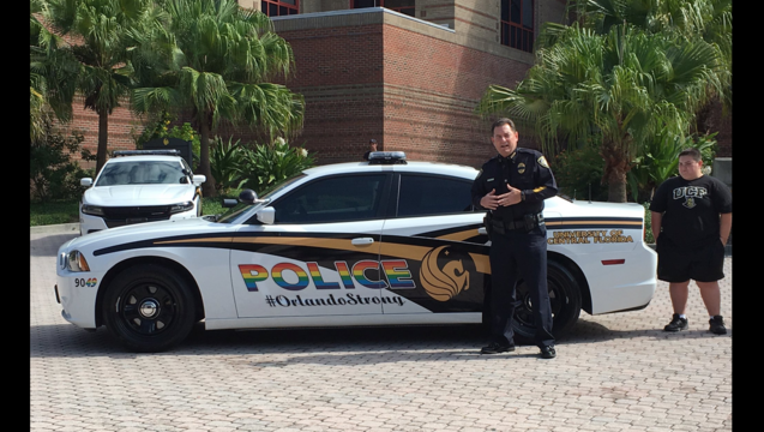 article
ORLANDO, Fla. - UCF Police Department unveiled a new police cruiser in honor of the Pulse Nightclub shooting.
"This is a great symbol of unity and we have to stay strong," said Chief Richard Beary.
On June 12 an armed subject walked into an Orlando nightclub with a semi-automatic rifle and hand gun and began shooting. The shooter killed 49 people and injured 53. The shooter was killed by Orlando police officers after a 5-hour standoff.