'Tyre Sampson Act': Florida lawmakers to consider legislation to improve theme park ride safety
ORLANDO, Fla. - Florida lawmakers are set to consider proposed legislation for ride safety after 14-year-old Tyre Sampson fell to his death from a ride at ICON Park in Orlando. The state wants to make things safer, but they also want to make investigations into these issues more private.
It was just a few weeks ago that inspectors were at the 430-foot tall Orlando FreeFall drop tower ride. A state investigation found that someone manually adjusted Tyre's seat making the harness too wide for the teen to be held properly.
Almost one year ago this month, the 14-year-old fell more than 100-feet to his death on the Orlando FreeFall ride.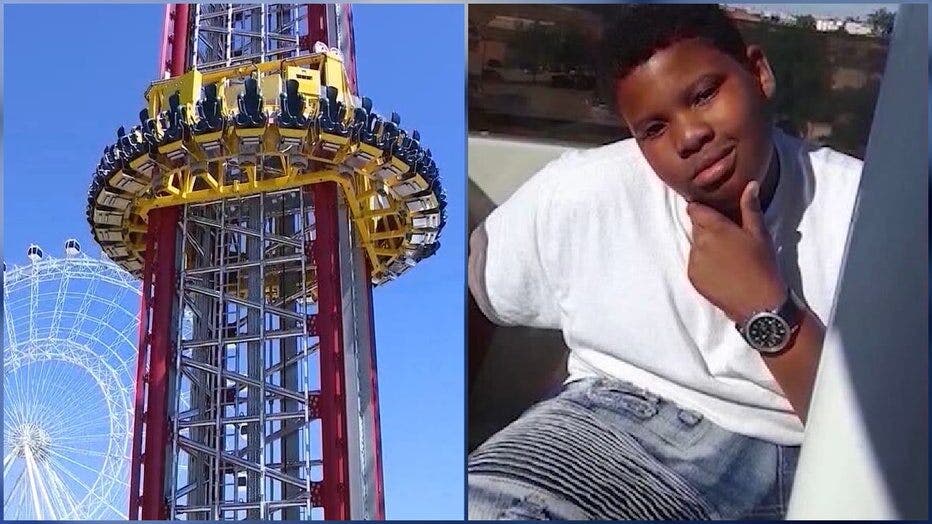 Legislation filed by Senators Geraldine Thompson and Randolph Bracy with the help of Agriculture Commissioner Nikki Fried would require the state to sign off on rides before they open. Known as the Tyre Sampson Act, it would toughen regulations on rides and allow the state to conduct unannounced inspections. It would even allow the state to review employee training and shut down rides that appear unsafe. 
RELATED: Orlando FreeFall owner reaches settlement to begin dismantling ride after Tyre Sampson's death
Tyre's father, Yarnell Sampson, spoke to FOX 35 last month about the bill. 
"Unfortunately, we cannot get our son back. We should have had these measurements in place before, but fast forward – we are here now. That's the start toward justice. Justice for my son. Justice for Tyre."
Tyre's dad hopes they can bring change and make a difference in his son's honor.  However, a companion records exemption bill would exempt all of the Florida Department of Agriculture and Consumer Services records in an active ride investigation from being made public.