Two men make harassment allegations against Apopka police officers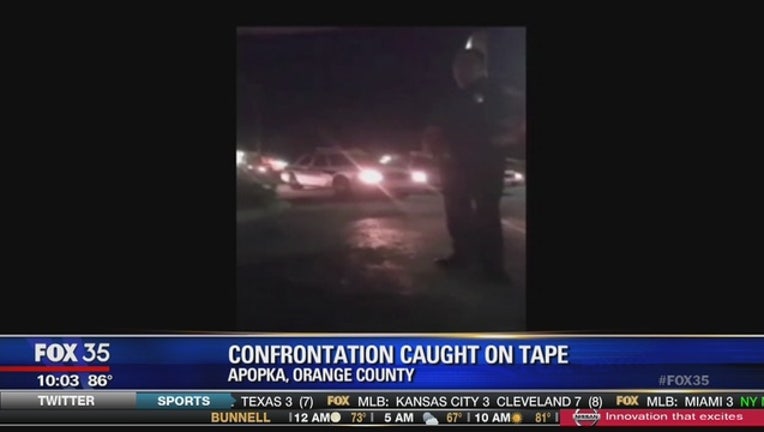 article
Apopka, Fla. (WOFL FOX 35 ORLANDO) - Two men from Orange County are making some hefty allegations against two officers at the Apopka Police Department.

They say officers harassed them for no good reason.

Apopka Police say on Wednesday, September 2, one of their officers came across a car parked outside the Cricket cell phone store on Semoran Boulevard.

It was 11 p.m. and the store was closed.

According to a statement from police, there has been a recent rash of cellphone store burglaries, so the officer took a closer look and saw a man get out of the car before it drove away.

The officer saw another man sitting in front of the store, so she pulled over to question them.

Keith Niblack, 31, says the situation escalated quickly.

The man with him, Branden Rivera, 29,  took video of the incident.

In the end, police gave both men a trespass warning.

Niblack says he filed a complaint with Apopka Police for what he calls their rough physical treatment.

He says he just wants better training and better judgment from officers.

In a statement, the Apopka Police Department said, "The Apopka Police Department will not be able to make further comment on this on-going internal investigation. The body camera footage and investigation will be made available once the investigation is complete."