Two arrested following death of Lakeland girl, 6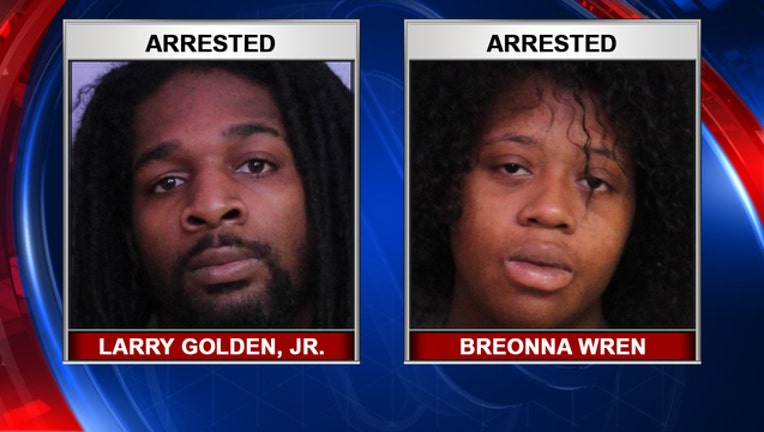 article
LAKELAND (FOX 13) - Two adults were arrested after a six-year-old girl in Lakeland died from apparent abuse, officials said.
On June 12, just before 11 p.m., Lakeland police officers responded to an apartment unit at 929 North Gilmore Avenue after receiving a report of an unresponsive child, later identified as Honesty Curry.
Honesty was located in the living room, on her back, with no detectable pulse, according to the Lakeland Police Department. She did not appear to be breathing. One of the officers began and continued CPR until first responders from Lakeland Fire Rescue and Polk County Fire Rescue arrived. 
The child was transported to Lakeland Regional Health, then to Tampa General Hospital due to her severe injuries, police said. Hospital staff found Honesty had the following injuries: severe skull damage, markings resembling adult bite marks on her thigh, cuts on her throat, and bruising was found throughout her body. Honesty died two days later on June 14 before noon, police said.
The adults arrested were identified as the biological father, 26-year-old Larry Lewis Golden, Jr., and his girlfriend, 21-year-old Breonna B. Wren. Both adults were in the apartment, along with three children, ages, one, three and four years old.
Police said when they interviewed the suspects, they initially said Honesty's injuries were the result of one fall that neither of them saw. Then, Wren later said the child fell twice, police said. The first time was in the hallway where she hit her head on a closet door, and the second took place about an hour later, wither falling and hitting her against a wall.
Golden said he tried to wake Honesty up later that evening, but she was unresponsive, according to police. When detectives confronted him with the discovered injuries, they said Wren admitted to striking Honesty twice with a leather belt. She said she believed Golden struck Honesty with an unknown object, and the force sent her to the floor, police said.
Both were arrested on aggravated child abuse and first degree murder charges. The Department of Children and Families took the two youngest children into custody, and the four-year-old was picked up by her mother.