Tourists are forced to change plans as severe weather rolls through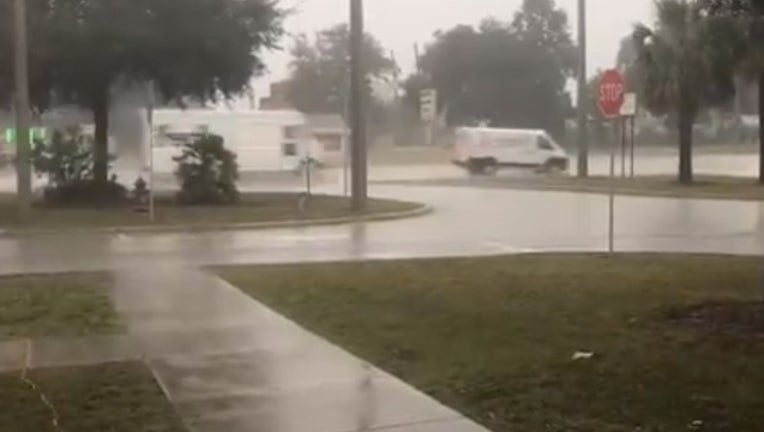 article
ORLANDO, Fla. (FOX 35 WOFL) - Severe weather and tornado warnings in central Florida had dozens of tourists changing their holiday plans as they tried to celebrate in one of the most popular places in America.
Vishal Mishra and his family were visiting Orlando for the first time when they got stuck inside their hotel room because of Thursday's tornado warning.
"We were a little bit anxious… [about] what to do next like [do we] stay in the room," Mishra said. His family ventured out late morning after the warning expired. "[We're] making [the] best of it. That's the only thing you can do," Mishra said.
Coleen St. Leger-White and her family are visiting Orlando from England. They had to change their plans for the day but the rain did not faze them. "In England it's like this quite a lot," St. Leger-White said. "We're going to go and find some indoor things to do with the kids."
Volcano Bay was closed Thursday because of the severe weather. Busch Gardens in Tampa was also closed for the day.
Despite the rain, St. Leger-White was optimistic. "At the end of the day you need rain. You can't expect sunshine all the time."