Titusville PD K-9 receives new bullet and stab protective vest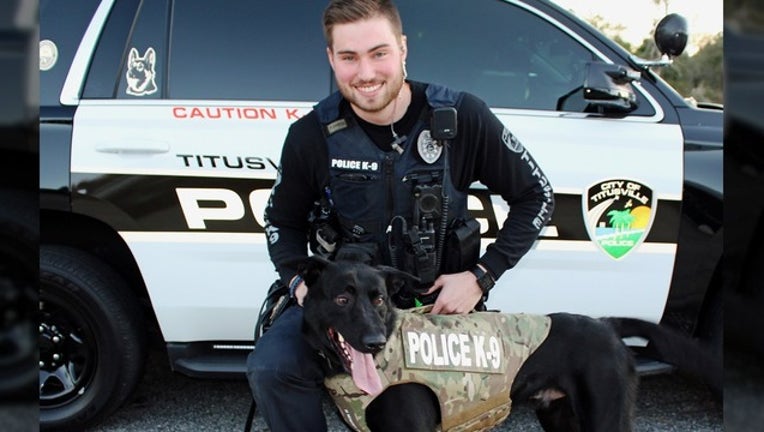 article
TITUSVILLE, Fla. (FOX 35 WOFL) - K9 Chase at the Titusville Police Department has received a new bullet and stab protective vest.
The department says that the vest was received as a charitable donation from the non-profit organization Vested Interest in K9s, Inc. This charity, originating from Massachusetts, works to provide bullet and stab protective vests and other assistance to dogs of law enforcement and related agencies throughout the United States. 
The vest was also sponsored by Lynda Gordon of The Michael Gordon Center for Research in Medical Education of Coconut Grove. It's embroidered with the sentiment 'In memory of Michael Gordon.'
The donation to provide just one protective vest for a law enforcement K9 is $950.00. Each vest has a value between $1,744 – $2,283. They also have a five-year warranty and an average weight of four to five pounds. 
Visit the Vested Interest in K9s, Inc website for more information.