Therapy dogs brought in courts to help soothe child victims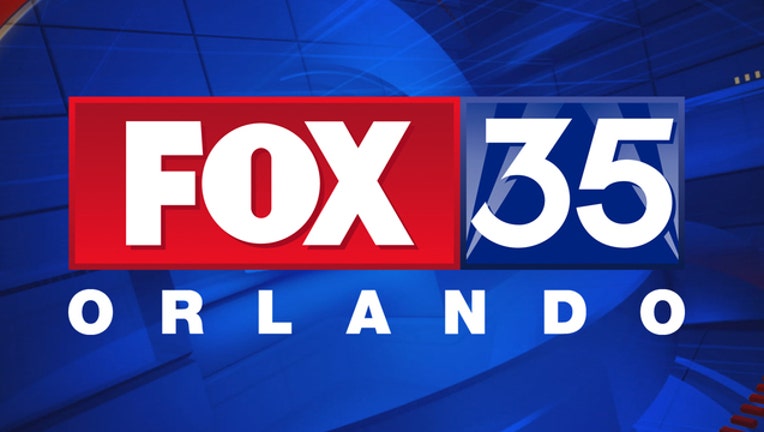 article
NEWARK, Del. (AP) - The girl had shut down, slumping in her chair as if she had hoped it would swallow her up.
The dog was patient, approaching the young victim of sexual assault without judgment, pressing on her knee with a graying muzzle.
Within minutes, the child's focus shifted. She grasped Chip's leash and brushed the chocolate lab's silky fur. She filled her new friend's water bowl. She tossed Chip's favorite toy, a duct-taped camouflage tube.
And something else shifted. The victim felt empowered.
She felt in charge of protecting the dog with the droopy, soulful eyes.
Really, it was the other way around.
The recent visit, recalled by Chip's owner, Rick Altemus of Newark, was probably the dog's 1,000th therapy call. But this one required extra sensitivity, kisses and consolation.
"I still haven't been able to figure out how she knows what she knows," Altemus says.
The master-certified courthouse canine is among a growing number of therapy dogs across the country brought in to comfort the young victims of physical or sexual assault during medical exams and lengthy interviews. More important, the dogs lay at the children's feet when they have to climb on the witness stand to face their perpetrators in court.
"Having the dog there is a pleasant, welcome distraction for kids," according to Christina Wattenschaidt, a family advocate for the Cecil County Child Advocacy Center.
The Maryland center has partnered with Newark-based PAWS for People for the last two years. PAWS, a nonprofit pet therapy organization, also offers courthouse canines to neighboring Harford County.
So far, the organization has not received a request from Delaware courts, says PAWS associate director Stephanie Barry. With fewer than a dozen court-certified, volunteer therapy teams (representing various breeds), PAWS relies on court staffers to identify a need.
The Delaware Attorney General's Office is looking into the possibility, spokesman Carl Kanefsky said recently.
Meanwhile, in Maryland, Sen. Bryan Simonaire, a Pasadena Republican, has drafted legislation to establish a therapy dog program to benefit plaintiffs who are minors across courts statewide. Twenty-eight other states have similar programs in place, according to his research.
"We've heard testimony throughout the U.S. how comforting these therapy and facility dogs are," Simonaire says, adding that he expects the General Assembly to consider the bill after it reconvenes in January. "I'm getting broad support for it."
It has been well-documented that therapy animals decrease feelings of isolation, reduce distress and boredom and help lower blood pressure. Stroking an animal also promotes the release of hormones like serotonin and oxytocin to help elevate mood.
Established in 2005, PAWS now fields 400 therapy teams at 140 sites. Dogs interact with people struggling with drug addictions, those with mental illnesses, cancer patients, children with autism, adults with physical disabilities or dementia and domestic violence victims. The dogs also participate in child reading programs and send-off ceremonies for National Guard deployments.
Requests from mental health facilities, in particular, have tripled over the last six months, says Barry, as more people have become aware of the calming effects of therapy dogs.
PAWS distributed a lengthy training booklet for the Courthouse Canines program. Inside, volunteers are given a diagram of a typical courtroom and are instructed never to be alone with a child victim of sexual assault and not to ask questions about the case.
Citing privacy concerns, the Cecil County Child Advocacy Center declined a reporter's request to speak to the parents of children who have used the service.
Some judges are reluctant to permit four-legged companions in court, says Altemus, because they are concerned about noise disturbances, distracting jurors and smelly accidents.
Not so for Cecil County Administrative Judge Keith Baynes. He has trained his chocolate lab, Buddy, to be a living teddy bear.
Every Wednesday, seven-year-old Buddy accompanies Baynes to the courthouse, energizing his legal groupies.
He's the only one that's excited about coming to work," the judge jokes.
Laid-back and "not the smartest dog in the world," the 105-pound Buddy offers up his belly for lots of rubs and keeps good secrets.
"I bring him in to break the ice," explains Baynes. "As soon as they see Buddy, their eyes light up."
The children also warm up to the judge, who no longer resembles an authoritative "guy wearing a dress."
In 2013, Chip, the first PAWS dog to go to court in Maryland, was named an Animal Hero by the Delaware Veterinary Medical Association.
Altemus still marvels at his dog's ability to enter a room with several children and immediately approach the one dealing with trauma.
The lab has an honorary court employee badge but rarely ventures into the courtroom. More often, she will wait with child victims for several hours while lawyers try to negotiate a deal that will spare the youngster from testifying. When Chip needs a potty break, she'll give Altemus the sign by pulling on her leash.
The retiree recalls sitting in during closing arguments in one case, in which the prosecutor described the charges in gruesome detail.
"You think about it," he says, quietly.
"Then I look at the child who is sitting there and not crying because she's holding Chip in her lap."