Teen confesses to 2015 murder of man found buried underneath concrete in Florida backyard: attorney
LAKE COUNTY, Fla. - Attorneys for Laurie Shaver, the woman accused of killing her husband, Michael Shaver who was found buried underneath a concrete slab in the backyard of a Lake County home, said a teenage girl has confessed to the murder, according to a motion filed last week.
The girl would have been 7 years old at the time of the homicide which reportedly happened in November 2015, court records show. 
Laurie Shaver, who moved on with another man following her husband's death, was arrested in 2020 on charges of second-degree homicide (domestic violence) and accessory after the fact to second-degree homicide. She was later released from jail in December 2020 to await trial after a judge granted her bond.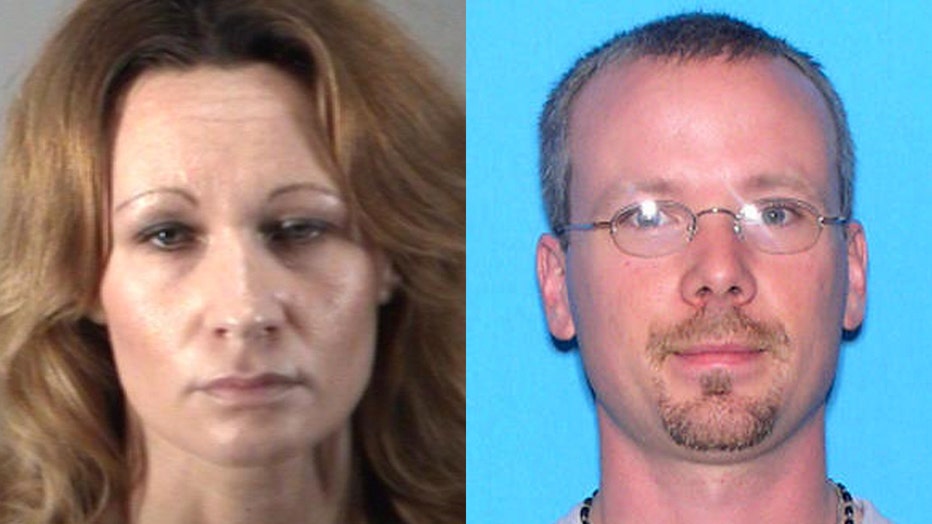 Pictured from left to right: Laurie Shaver and Michael Shaver
Her defense attorneys have motioned to have the child, now 14, evaluated in the case since her confession to Michael Shaver's murder. 
The Lake County Sheriff's Office first began an investigation after a friend of Michael Shaver asked deputies to do a well-being check on him in February 2018. He told them he had not heard from Michael since the latter part of 2015.
Deputies went to Michael Shaver's home, which was on Sandy Pines Road in Clermont, and were not able to find him. Laurie Shaver asked deputies to leave the property when they asked for permission to have a cadaver dog conduct a sniff of a concrete slab that was poured around a homemade fire pit in her yard. 
Investigators later served a search warrant at the home in March 2018 and found human remains buried underneath that concrete slab. Those remains were confirmed as Michael Shaver and his death was ruled a homicide.
The motion said the teenager has expressed her desire to testify in the case multiple times and the defense is claiming the State has been against letting her present her testimony at trial.