Suspects wanted in Daytona Beach burglary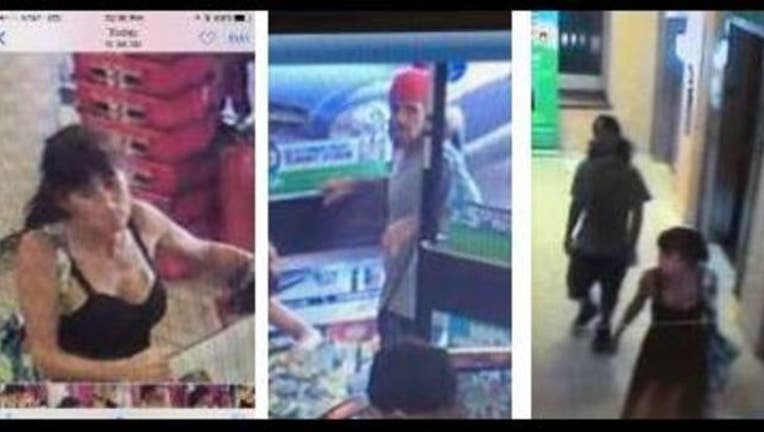 article
DAYTONA BEACH. Fla. (WOFL FOX 35) - - The search is on for a pair of suspects in a burglary at a Daytona Beach hotel.
According to Daytona Beach Police Department, a woman was at the Ocean Deck Restaurant and Beach Club earlier this month. While leaving the bar, the woman decided to smoke a cigarette. That's when she was approached by a man and a woman.
One of the suspects started to strike up a conversation, and when the victim turned around, she noticed her wallet had been stolen.
According to police, the woman went back to the hotel she was staying at and was let back in her room. Police said the woman fell asleep, waking up to find most of the property in her room was stolen.
The hotel was able to determine the room was accessed through the hotel key that was in her stolen wallet and  cameras were able to catch the suspects leaving the hotel with some of the stolen items.
The suspects were spotted at several nearby businesses with the credit card and wallet matching those that belong to the victim, according to police.
Police patrolled the area, but were unable to find the suspects.
Anyone with any information or know the whereabouts of the suspects are asked to contact Daytona Beach Police Department.