Suspect shoots someone over $73, police standoff ensues after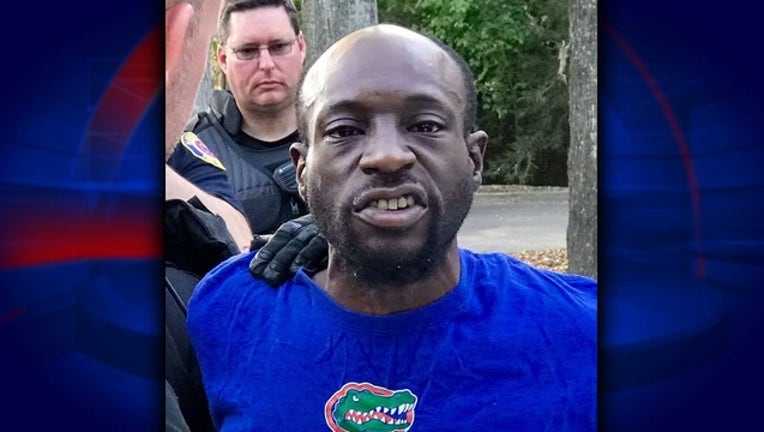 article
GAINESVILLE, Fla. (FOX 35 WOFL) - The Gainesville Police Department reports that a standoff occurred on Sunday, lasting several hours, after responding to multiple reports of shots fired.
The department says that at about 1:30 p.m. on Sunday, police were dispatched to SW 20th Avenue after receiving multiple reports of shorts being fired. 
They say that their investigation reveals that the victim arrived at the suspect's residence where an argument ensued on $73. The argument escalated to the point of the suspect producing a firearm and firing multiple shots at the victim. The victim was not hit by the gunfire and the suspect, identified as 35-year-old Anthony Brown, retreated into his apartment. 
Upon arrival, officers say they surrounded the apartment complex when Brown exited. Officers utilized less lethal weapons in an attempt to subdue the suspect, but were ineffective, and Brown retreated back into the apartment. 
Brown's girlfriend was also reportedly inside the apartment until she exited around 5:25 p.m. She was not a hostage and may face criminal charges as well.
Police say that a Negotiation Response Team eventually arrived and established a dialogue via telephone for several hours.  
Shortly after 6:00 p.m., the Gainesville Police Department says that Brown exited his apartment and was arrested. He is expected to face charges of Attempted Murder and Carrying a Firearm by a Convicted Felon. Additional charges may be applied.
SW 20th Avenue was blocked for about 4 hours between SW 34th Street and SW 38th Terrace while the suspect was barricaded inside the apartment. Residents were also evacuated from the apartment during the incident.
Officer Ben Tobias of the Gainesville Police Department spoke about the incident, saying that "We know that the public demands that we not force a situation to turn violent, and I'm very glad that we were able to end this incident peacefully. We want everyone, including the suspect to remain safe."