Man steals construction excavator and drove it into a Florida Walmart, police say
GAINESVILLE, Fla. - A man in Florida is accused of stealing a large construction excavator and taking it for a drive, knocking down power poles before plowing through the front of a Walmart store in Gainesville, police said.
Police said 47-year-old Jesse Charles Smith hot wired the excavator and stole it from a nearby storage area. He damaged other storage units, a Starbucks, and the Walmart on SW 42nd Street during the joyride, police said.
Police estimated the total damage to Walmart near $2 million.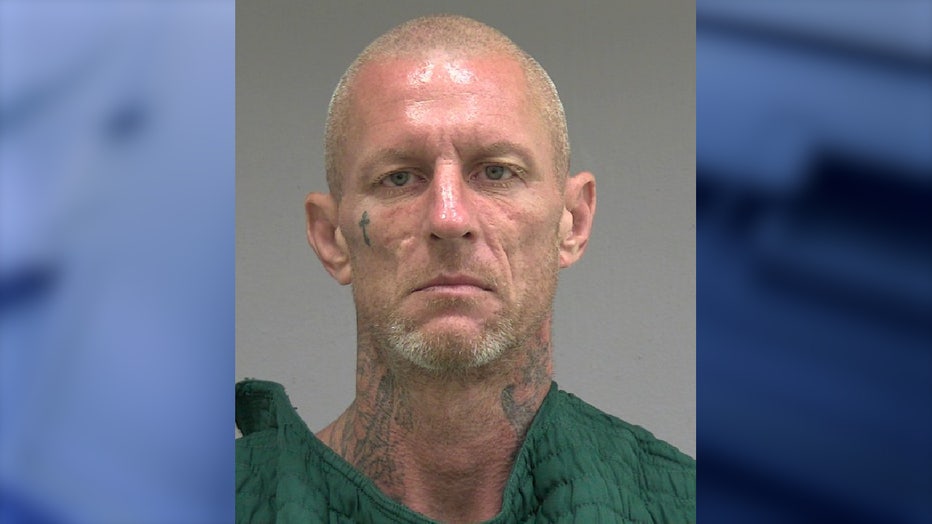 Jesse Smith (Photo credit: Gainesville Police Department)
Police said Smith was also armed with a machete.
It's not known why Smith stole the excavator, police said. However, Smith reportedly admitted to detectives that he was on drugs.
Smith was arrested and booked into the Alachua County jail on multiple charges, including grand theft, trespassing, property damage, and criminal mischief.