Suspect claims he 'blacked out,' doesn't remember shooting Highlands deputy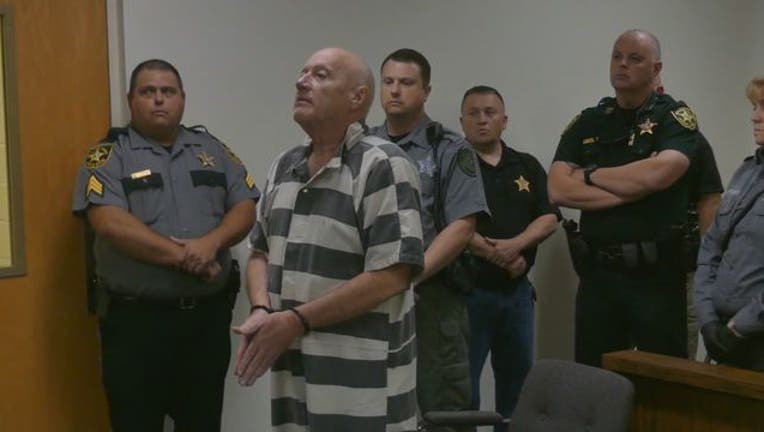 article
LAKE PLACID (FOX 13) - The first deputies who responded to the shooting of a Highlands County deputy Sunday night arrived at the defendant's home just as the garage door began to open. 
Inside the garage, they saw Joseph Ables standing next to the open door of his running car – and in the passenger seat, they found a .22-caliber revolver.
According to an arrest report released Wednesday, investigators believe Ables "was preparing to leave the residence with the firearm used" to kill Deputy William Gentry. 
The report says Gentry was shot multiple times in the face and head. His body was found inside the front screened area at the entrance to Ables' home.
Investigators say Deputy Gentry went to the home at 234 Baltimore Way in Lake Placid to investigate a neighbor's complaint that Ables shot and killed her cat. While there, Gentry learned from dispatchers that Ables was a felon on probation. 
Minutes later, witnesses heard the gunshots.
According to the arrest report, Ables told deputies he remembers nothing about the shooting. He claims he is a Vietnam veteran who suffers from PTSD. He told investigators he remembers a neighbor coming over to ask if he shot her cat, followed by a male approaching his front door wearing a gun belt with a gun. 
He claims he blacked out at that point – and the next thing he remembers is being put on the pavement by law enforcement officers.
On Wednesday, as Ables appeared in court on murder charges, there was an inescapable reminder of the man he's accused of killing. The black handcuffs shackled around his wrists belonged to Deputy Gentry.