Police search for vehicle wanted in deadly shooting of Orlando veteran, mom
ORLANDO, Fla. - Authorities in Orange County are searching for a vehicle wanted in connection with the murder of a war veteran.
Investigators say Angela Sutton Washington, 60, was shot and killed outside a shopping plaza on North Lane on February 7. Washington, an Operation Desert Storm veteran, was well known in her community and lived just down the street from where she was killed, according to her family.
RELATED: Police identify woman killed in Orlando shopping center shooting, suspects still being sought
"I cannot sit here and say that I'm not angry. I can't say that I'm not confused, but in the climate in which we live, It's not surprising," said the victim's son, Fernando Washington, in an interview with FOX 35 a month ago.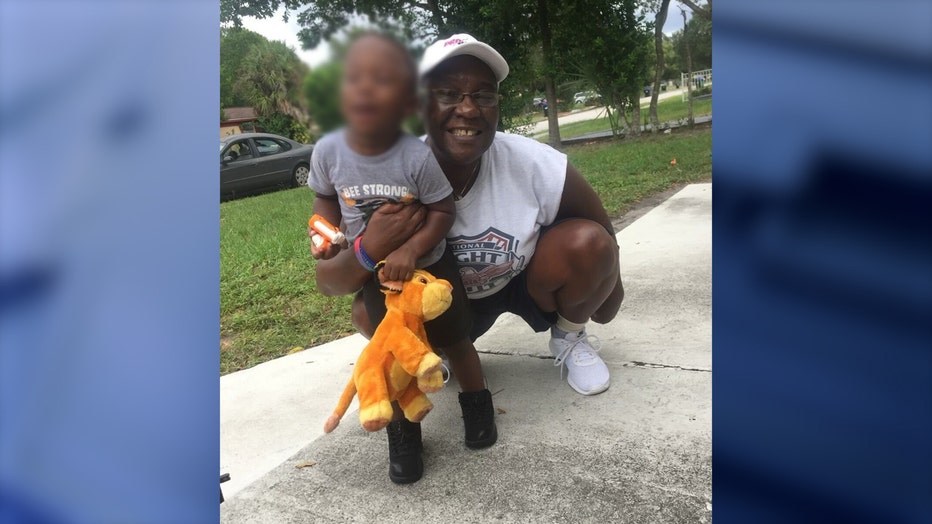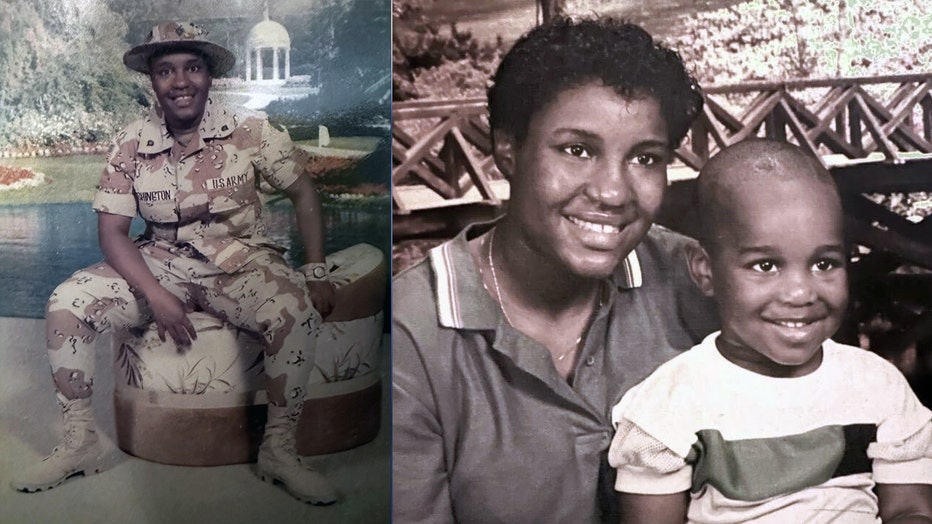 Orlando police detectives said Angela Sutton Washington was not the target of a shooting that took her life on Feb. 7, 2023. [Credit: Family handout]
Detectives with the Orlando Police Department began combing through surveillance video recorded in the vicinity of the shooting.  On Tuesday, investigators released a picture of a dark-colored, four-door Mazda three, which they believe was driven by the suspect in this deadly shooting.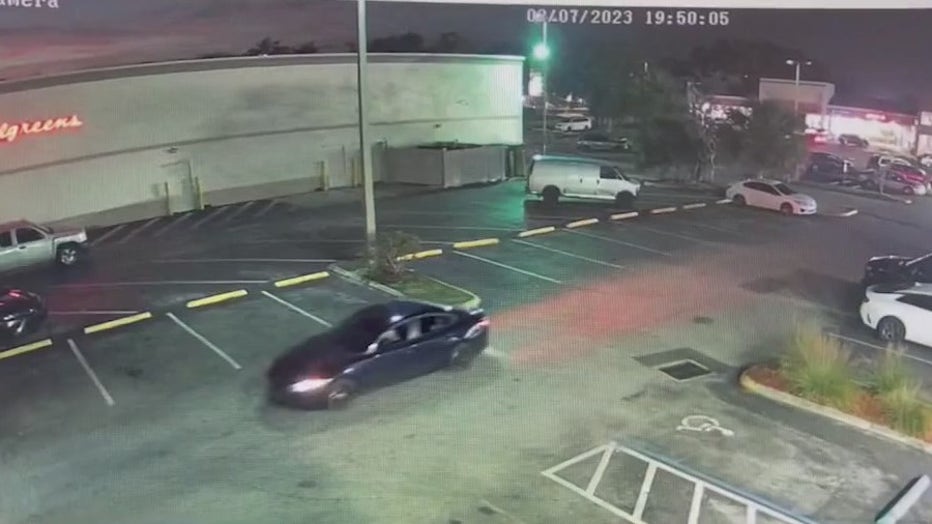 Two weeks after Washington's killing, and not far away, five people were shot in random attacks by a 19-year-old – three of them were killed. While the more recent shootings were handled by the Orange County Sheriff's Office, people came to a community meeting Tuesday looking for answers from the Orlando Police Department.
Speaking to a room filled with Rosemont and Pine Hills residents, Chief Eric Smith said violent crime in Orlando is down 8% overall, but he says violent crime involving young people is up 22%. "For some reason, juveniles are doing more crime," Smith said. "We've got to look at that, combat that."
A month after Washington's murder, Chief Smith said they are getting closer to finding the killer. "She was just peacefully minding her own business, going to buy something at a store, and walks out and gets shot," Smith said. "That shouldn't happen to anybody."
The department said Washington was not the intended target, but whoever was might have been standing nearby.
Chief Smith told FOX 35 News there is a person of interest and that they know there are witnesses out there.  "There's a lot more evidence now, but we need more," Smith said. "If you saw something, you were around that night, you know somebody who heard something, definitely call Crimeline or call us. We need your help and support to solve this heinous crime."
Anyone with information about this case is asked to contact Crimeline at 800-423-TIPS (8477).