Supergirl is Super Cute in her class photo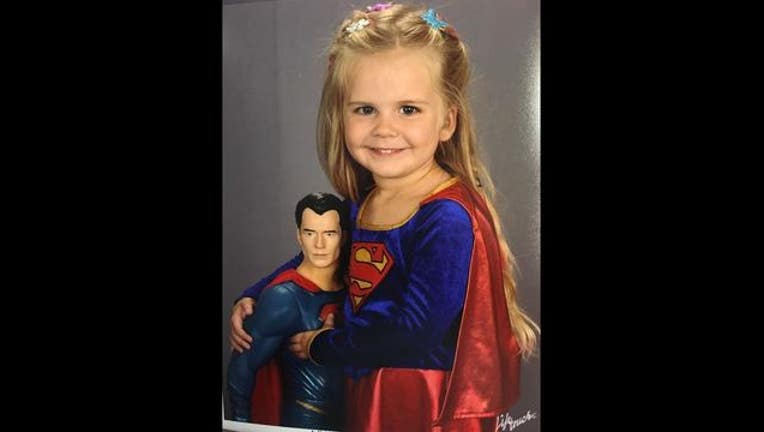 article
This Supergirl's biggest power… is that she is super cute.
When picture day arrived, three-year-old Kaylieann Steinbach picked out her perfect outfit, despite her parent's other suggestions. The result was one of the cutest picture day portraits ever.
The preschooler has always had a passion for superheroes, especially Supergirl and Superman.
Kaylieann suffers from hearing loss and is 75% deaf and cannot hear the letter "S," according to a report by the Kansas City Star. Therefore, she calls her most-loved characters "Pooterman" and "Pootergirl".
Her father, Austin Steinbach, tells the Huffington Post, "She walked up, looked over each of her choices, turned and said 'Pootergirl!' And well, I couldn't argue with that answer."
So Kaylieann put in her butterfly hair clips, grabbed her favorite Superman figurine, and showed off her Supergirl outfit in the adorable image.
Austin Steinbach posted the image on Reddit, not expecting the image to go "Up,up, and away!" with supportive comments and messages, especially from the deaf community.
He tells Huffington Post, "The reaction and turnout from the deaf community is amazing. I still haven't been able to get through all the messages of support and kind words people have sent me. I could never have imagined how much her picture could have touched so many."
With Halloween around the corner, Kaylieann's biggest decision is yet to come. She is torn between being Spider-Man, Supergirl and the Incredible Hulk, but no matter what she chooses she is already a superhero in our hearts.