Substitute teacher sent sexual messages to detective posing as girl, police say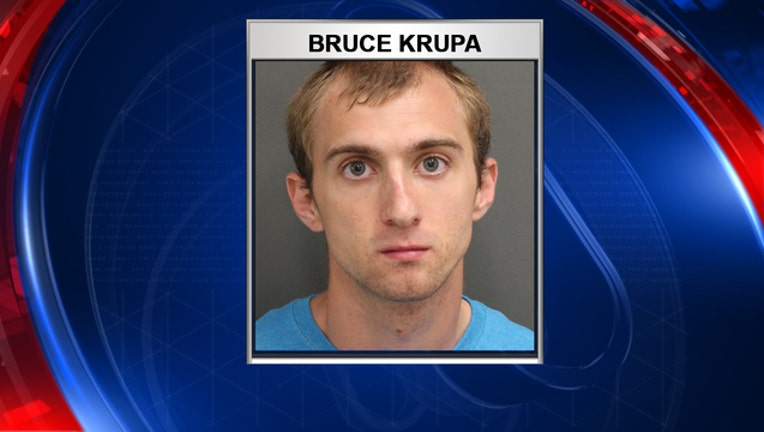 article
ORLANDO, Fla. (WOFL FOX 35) - A part time employee at Walt Disney World Resort and substitute teacher has been arrested, accused of sending sexual messages to a detective who was posing as a 13-year-old girl.
According to police, Bruce Corbin Krupa, 24, was arrested after detectives said he arranged to meet a person he thought was a young girl in Orlando, arriving with a Kit Kat bar and a pair of purple underwear.
According to an arrest report, a detective posted an ad on an e-commerce website, to which Krupa responded. Authorities say Krupa was made aware that he was communicating with a person he thought was a 13-year-old girl, but he continued, even after knowing her age.  He immediately began asking to meet with her, so they could have "fun," the report states. 
Conversations began to get more sexual after this, detectives say.  A meeting was arranged by the undercover detective and Krupa was placed under arrest by the Orange County Sheriff's Office.
The arrest reports states Krupa has served as a substitute teacher in Volusia County.  He faces charges of attempted lewd or lascivious conduct, solicitation of a minor via computer, obscene communication and unlawful use of a two-way communication device.